6 Different Types Of Social Media Ads That Get Good Results
We can all agree that an organic social media plan is fantastic, owing to its low cost. However, getting your material in front of the correct people requires much effort and time. Investing in various forms of social media marketing ensures faster returns.
However, determining the perfect sponsored social media ad for your company can become problematic as digital marketing expands. This blog will discuss six distinct sorts of social media ads that you should consider investing in to enhance brand recognition and conversions.
Here are six different social media ads from which to choose for your next advertising campaign.
1.
Image Advertisements

These are possibly the most popular types of social media advertisements. Image advertising supports by almost every social media network. You can find it in news feeds, sidebars, and banners. They are especially effective on Facebook, Instagram, Snapchat, and Pinterest, where photographs are the most common type of content. Image commercials immediately capture the audience's attention, making them ideal for an increasing brand or product awareness. On the ad, you can provide a link to a specific page on your website & a call-to-action like "Shop Now."

To get the most out of these types of social media ads, do the following:
Make use of high-quality photos.

Keep the image's text to a minimum.

Try to match the kind of content in your postings since this helps the viewers link the ad with your company more quickly.
Here is an example of an image ad by Stitch Fix on Facebook.
Video is a highly effective marketing tool, and according to Wyzowl, it uses by 86% of enterprises.
According to the same report, Americans watch an average of 19 hours of video content per week. As a result, video ads are among the most effective sorts of social media ads.
Every major social media platform accepts visually appealing video advertisements, making them very efficient at capturing the attention of your target audience. Aside from that, your video advertising can rank in search engine results with the correct SEO strategies, resulting in increased interaction and views. Here is an example of a Jet Set Speaker video on a Facebook ad.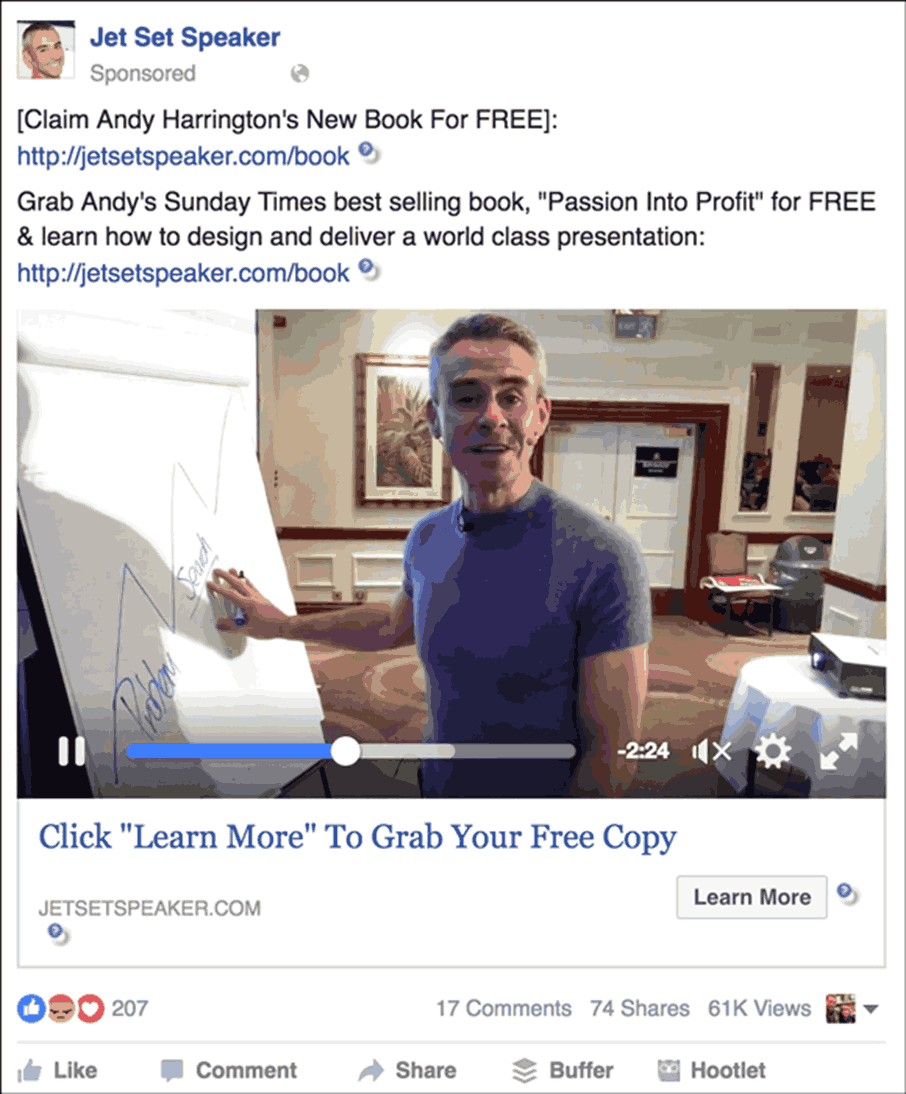 Guide to Social Media Video Specifications
Getting the size of the films you publish appropriate for Image advertising is critical. It will create a more enjoyable viewing experience for your viewers, increasing overall views, reach, and engagement.
For example, an in-feed Facebook video ad should have a resolution of 1080x1080 and an aspect ratio of 9:16 to 16:9.
You can use the following hashtags on Instagram:
16:9 for your landscape video advertisements

1:1 with square video advertisements

4:5 ratio for vertical videos
A resolution of 540x960, 64064, or 960x540 is ideal for TikTok in-feed advertising. Aspect ratios can range from 9:16 to 1:1 to 16:9.
The resolution of a Twitter video ad can be 1280x720 for landscape advertisements, 7201280 for portrait commercials, and 720720 for square ads. The ideal aspect ratio for landscape or portrait video advertisements is 16:9, while for honest video ads, the recommended aspect ratio is 1:1.
For LinkedIn video advertisements:
A landscape video should have a minimum resolution of 640 x 360 and a maximum resolution of 1920 x 1080. 16:9 should be the aspect ratio.

Square films with an aspect ratio of 1:1 should be at least 360 x 360 and no more than 1920 x 1920.

Vertical video advertising should be 360 × 640 at a minimum and 1080 x 1920 at a maximum, with an aspect ratio of 9:16.
Snapchat video advertising should have a resolution of 1080 x 1920 and an aspect ratio of 9:16.
YouTube video advertising can have a minimum of 426 x 240 pixels and a maximum of 3840 × 2160 pixels. The aspect ratio that recommends is 16:9.
For two reasons, ensure you can understand your video adverts without sound.
Most mobile users watch social media videos with the sound turned off.

When a user enables auto-play, most videos will begin playing without sound.
Make sure your video has a single strong message. Shorter videos, particularly under one minute, do better. However, if you want to deliver a compelling message, don't be scared to make it a little longer.
It's better to delegate this to a social media manager or a strategic communications expert because they'll know just how long a video should be to become attractive enough.
3.
Carousel Advertisements

Carousel social media ads enable you to display many marketing videos and/or images in a single ad. Add a headline, description, link, and CTA to each video or picture. These kinds of social media advertisements are prevalent on Facebook and Instagram. Carousel advertising can promote real estate, display distinct product characteristics, tell a brand story, show behind-the-scenes photos, or any other product or promotion that fits.

Here is an example of a carousel ad showcasing the different dresses a Lulus have.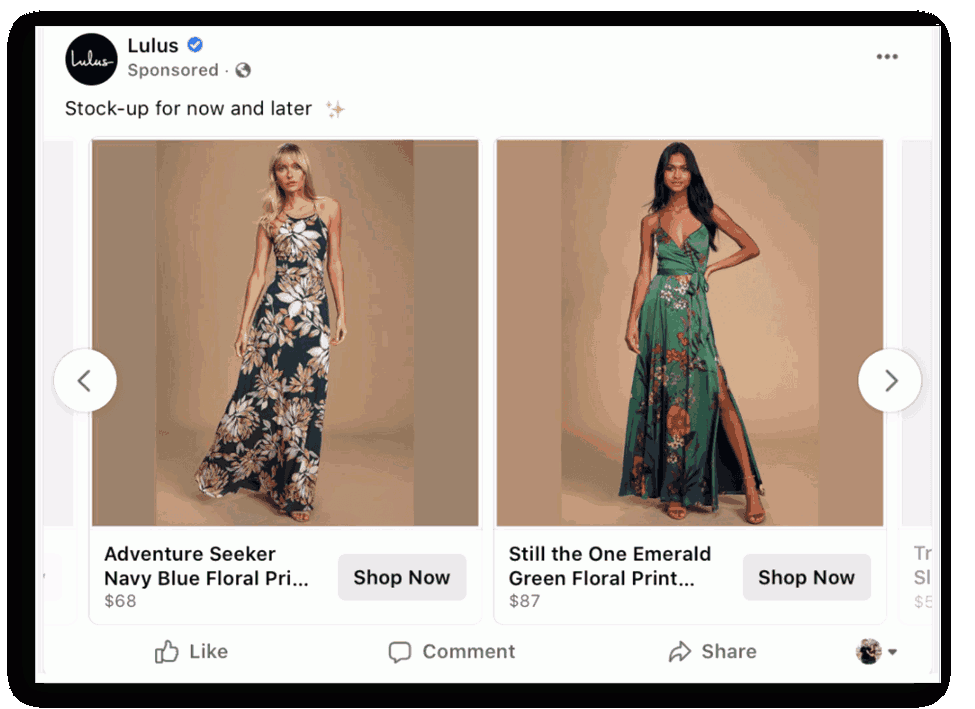 Facebook even has an optimization option that prioritizes your best-performing carousels. Opt-out of this feature if the cards must be in a specific order to convey a story. To use these social media ads effectively, ensure the photos or ads in your carousel are visually similar. To generate leads, link your photographs or videos to a landing page.
4.

Ads For Stories
Instagram, Snapchat, and Facebook all support story ads, allowing you to market your products or services amongst the stories of other users.
Here's an example.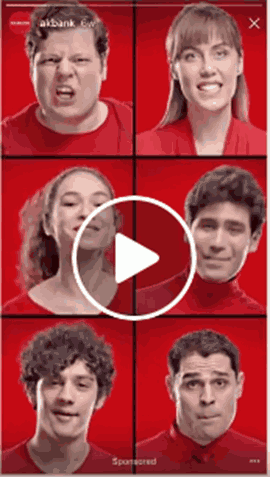 Because of the limited lifetime of Stories, these forms of social media ads are suitable for time-sensitive campaigns. Stories have better visibility because they appear at the top of users' newsfeeds, making them ideal for raising awareness.
Instagram and Facebook Stories advertisements can be:
A video that lasts 15 seconds.

A video that lasts 5 seconds.

A carousel displays different types of content, such as an image and a video, within the same ad.
You can reach your target audience between content or on Snapchat's Discover area by employing a branded tile in Snapchat's Story advertisements. You can upload up to 20 photographs or videos to the Discover area.
Make your Stories advertising as interactive as possible to get the most out of these types of social media marketing. Create an account as a creator. It will provide you with growing insights into your profile and assist you in determining the most effective advertising message for your Stories ads.
5.

Message Advertisements
While most social media advertisements display in a user's news feed or Stories, Facebook Messenger ads and LinkedIn Sponsored InMail display as messages. In between conversations, Facebook Messenger adverts appear in a user's Chats tab. It is how it seems.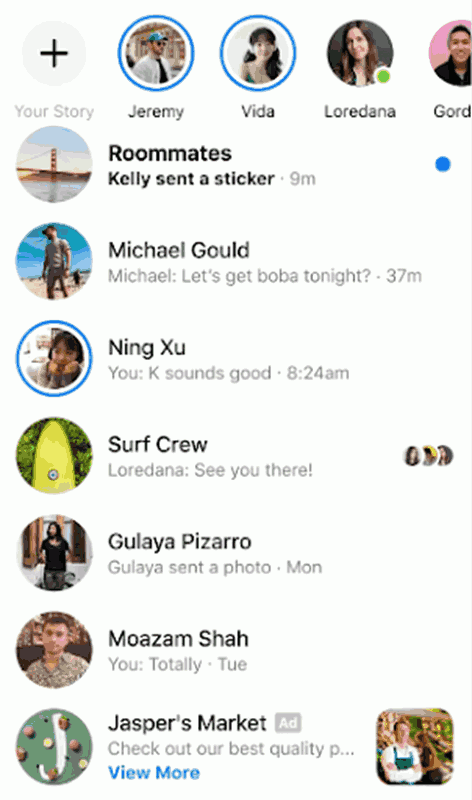 Users who click on the ad will take to an automated dialogue with your brand. Alternatively, the message might lead them to your product or service websites.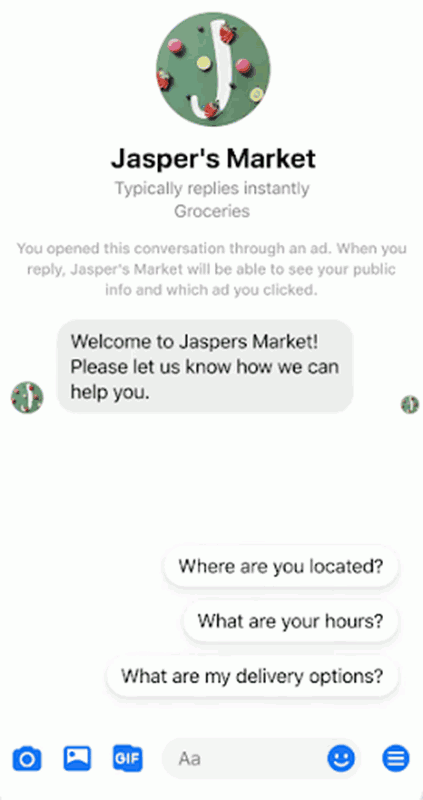 The most excellent aspect of using the Messenger app is that you may restart conversations with cold leads or consumers who have previously messaged your business. LinkedIn Sponsored InMail also allows you to advertise via messages. However, it gets delivered to the users' LinkedIn inboxes in this situation. Keep your messages basic and direct to get the most out of these social media ads. But how do you locate the prospects who need to contact?
You can use a CRM to track your leads and identify which ones should target with these advertisements. They're usually the ones who haven't been active in a long time.
6.

Ads For Collections
Collection ads are among the most effective sorts of social media advertisements. These ads have a cover photo or video, followed by smaller product images that show the pricing and characteristics of your items or services. It functions as a storefront, allowing your target audience to purchase your products without leaving the social networking site. These advertisements pique users' interest in your brand.
These social media ads do exceptionally well on Instagram, Facebook, and Snapchat. Can link each image to a different URL. Make sure your collection ad gives a great visual experience. You must develop social media reporting and hone in for better outcomes to determine which types of ads are most appropriate for your brand.
Are You Ready To Experiment With Various Types Of Social Media Ads?
Of course, not all six types of social media ads will be appropriate for your company. Investigate your target audience and select the ones you believe will resonate with them. Measure the performance of the ads to determine which type best helps you achieve your campaign goal, and don't be hesitant to experiment. If you need information and want social media marketing services contact NetMaticO now.