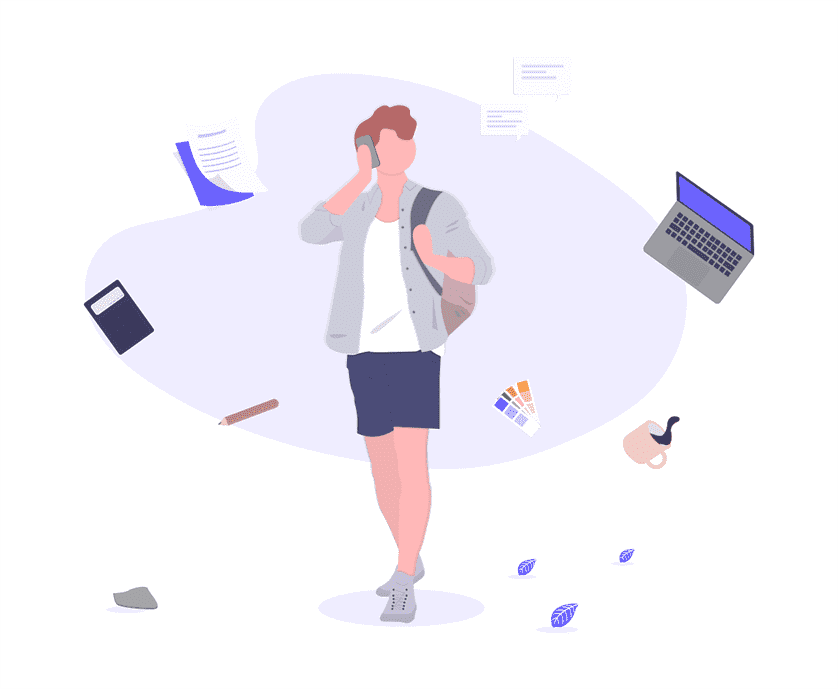 E-commerce Role in Digital Era
In this day and age where everything is available through a single click on the internet, buying and selling things has also become convenient through e-commerce stores. It has become an easy way to do shopping online without moving an inch, and there is no lack of variety as well. The sales on e-commerce platforms have seen a boom over the years, and stores like Amazon have become a multi-billion business. You have tons of e-commerce stores available online through which you can make your trade through them. In this blog, we will go through different aspects of e-commerce and its growing demands.
Essential Qualities of a Good E-Commerce Store :
From a business perspective, just making an e-commerce store cannot help your cause instead you have to offer something extra to the audience. The audience on e-commerce stores have become very intelligent and don't go for anything conventional. There are thousands of e-commerce stores online if not millions, so you have to prove your worth to the audience to make them your potential clients. Don't be another grain of sand in the desert rather go out of the way to facilitate your clients. You need to lift your game in every aspect to get better traffic and business on your e-commerce store. From the user's perspective, the following basic qualities should be included in a good e-commerce store:
Fast Loading:
The most basic feature that a good e-commerce store should have is a fast loading speed. It is not rocket science to understand that no one wants to wait, and it applies to the audience on the e-commerce stores as well. They want to get to their destinations as soon as possible, and a long loading time can put them off instantly. It is a given fact that the attention span of the online audience is very less. According to some surveys, it has been found out that a slowly opening website can make more than half of visitors to abandon it. The design of the website should be adapt to different browsers to facilitate loading in minimal time.
User-Friendly:
The e-commerce store should be easier to operate for the users. It means that its operations and mechanism should be simple rather than complicated. Try to be fancy can cost e-commerce stores at times, because they try to incorporate complex functionalities that are hard to grab for the clients. The result is them backing out of it and ultimately loss the business. A rigidly working e-commerce website can make the user loose interest and backout.
Therefore, the architecture and design of the e-commerce website should be interactive, responsive and flexible enough. So that the client understand different operations. Important sections of the website like carts, products, transactions should be prominent and easily accessible to the clients. There should be ease of navigation for the user, and there should be room for error from the client's. For example, if a user clicks on a product and it goes in the cart, then there should be the option of reversal if he changes his mind. It assures the user that if he clicks on the wrong product, then he can still amend it.
Detailed and Prominent Product Descriptions:
A prominent and detailed project description can help engage your user, because after all product is one thing for which most visitors are on your website. Products can prove to be made or break for your online business. So you should better pay a lot of attention on them. The product should have all the specification from price range to size and description should be easily understandable.
A detailed and accurate product description improves your probability to increase your trade. When the user accesses your site hoping to see product section, then he should find it in front of him rather than searching it throughout the website. Make sure that there are no additional functionalities and features on the website that are overshadowing the product section.
Clear Policy:
The e-commerce website should be a one-stop shop for the visitors. Where they can find all the necessary information. All the rules, regulations and policies should be mentioned on the e-commerce website. The information regarding exchanges, returns, warranty, delivery should be given. So that the client should know the standard operating procedure and how the things are going to work. It saves a lot of inconvenience and awkwardness for both parties in the future.
Contact Information of E-commerce Store:
An e-commerce website without contact information is incomplete. There should be a separate section for such details where addresses of your social media pages, contact numbers, email address and all other details are given. It increases the scope of your business on other platforms as well and can boost your overall web traffic. You can also add an FAQ and reviews section on your website. It helps you facilitate clients in any query and is the best way to get feedback that can be useful in self-assessment.
Changing Requirements of a Modern E-Commerce Store:
Earlier, we discussed all the basic qualities of an e-commerce store. Now, we will talk about all the requirements that are required in a modern e-commerce store, Let's have a look at it:
Make Your E-Commerce Mobile:
This is the era of mobile devices so that you can make the online sale and purchase anytime anywhere. Your e-commerce store should not only be limited to computers rather it should have a flexible design so that it can run on any mobile device. Also, the requirements of the interface for computers and mobile devices is slightly different. For example, certain things are visible on a computer but cannot be seen on mobile devices due to non-compatibility of the design. So, you should make your e-commerce platform compatible and responsive to all devices from the desktop, to smartphones. To make the e-commerce platforms compatible with mobile devices, usually, the bootstrap framework is used.
Your Website should give Incentive to Clients:
In this era of digital competition, you need to entice your clients in different ways to get the favourable outcomes. Apart from making your website user-friendly and stuff like that, you also need to offer client some practical benefits to the clients. Like you can give sale offers and different packages to engage clients. To grow your online market, you also need to take some risks initially. For example, to attract new clients, you can give different incentives like free giveaways to a new client. This will increase your chances of getting new clients as the word will travel and reach out to more people increasing your e-commerce store. Try to be client-friendly in every move you make and put yourself in client's shoe to get a better perspective. Be professional in approach and cater to the needs of the client in every possible way.
Take on your Competitors:
Gone are the days when it was said that do your own thing rather it is survival of the fittest in these times. With a huge amount of competition in the market, you need to find ways to top others. Analyze your most popular competitors and examine their strategies and interface. Notice the details in the mechanism and implement whatever is lacking in your website. Try to match up to their deals and the way they deal with the clients. You should always keep an eye on your competition and improvise accordingly to get better results.
Don't Waste Time on Ads:
The popularity of Ads is fading away so is the effectiveness. They are no more a necessary element to boost the scope of your e-commerce store because clients have become more and more intelligent and don't appreciate anything that is inconvenient. No user wants to see several Ads popping up at a time as they find it very annoying, so they have found new ways to avoid watching them by the use of Ad blockers.
SEO is a must:
As the times have changed, the need of SEO has also become vital because of increase in the options available to the client. You should increase the exposure of your e-commerce store by presenting it to a bigger audience. This can be done through the usage of different SEO techniques like schema that can boost the ranking of your website. Your website should be interactive and engaging so that it grabs the attention of a large number of users.
Enhance your PR with another popular website of your niche and get the benefit of cross-platform traffic. You can use other mediums as well to do marketing of your e-commerce website so that more audience can be induced. Different social media platforms like Facebook, Twitter, LinkedIn, Instagram can be used to promote your e-commerce store by giving links to the website. You can also make use of influencers to endorse your e-commerce store through sponsored posts. Google ads is another good option to do increase the viewers of your website.