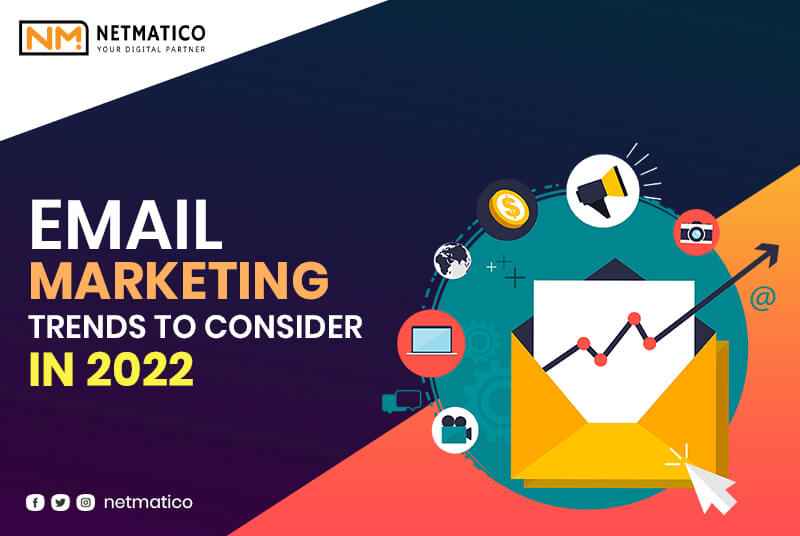 Email Marketing Trends to consider in 2022
Since sending the first email in 1971, many marketers have questioned whether an email could withstand the rigorous demands of modern marketing. Several types of digital marketing have emerged in recent years, including smartphone marketing, social media marketing, etc. Several marketers also expected that email would phase out marketing soon.
In 2019, the world fought the coronavirus epidemic, which affected millions of companies worldwide. Humanity has learned several brutal truths, one of which is that nothing you predict today is sure to happen tomorrow.
During the COVID-19 pandemic, several firms shifted their marketing strategies to engage with their clients digitally. Marketers were surprised to see that using the power of email marketing, numerous organizations could enhance their ROI in unexpected ways.
Everyone's favorite year was 2021, and 2022 will be no different. Email marketing is becoming increasingly valuable, and it is one of the most dependable forms of contact. Everyone will use it to sell their products, promote their businesses, communicate with their target market, and make money. Because now is the time to concentrate on email marketing tactics and campaigns. With that in mind, let's take a look at the email trends you won't want to miss in 2022!
2022 Email Marketing Trends
The approaches and ideas listed below are some of the most effective email marketing techniques and strategies for making your email very engaging and intriguing.
User-Created Content
It is one of the most successful & straightforward methods for increasing conversions & organic traffic. In a nutshell, user-generated content refers to, among other things, your customers' product reviews, ratings, and photographs of them using the products. If users receive favorable comments from various customers regularly, it will help them form a positive opinion. As a result, the likelihood of conversion increases.
Encourage customers to share images of them using the product or include a CTA on a poll or survey to collect data quickly to get user-generated content. You can persuade your users to buy the product by having this information in your email text, increasing your ROI.
More Emails Of Appreciation To Customers
Experian says birthday emails can generate 342 percent more revenue than a regular advertising email. Customer gratitude emails are in high demand even in the absence of a pandemic, and they play a critical role in a company's financial success.
Subscribers will demand empathy from your brand more than ever in 2022. COVID-19 has emphasized the need to put your consumers at the center of your plan at all levels. As a result, client gratitude emails are becoming more popular because they allow you to thank prospects, help, and develop a crucial emotional connection. They will assist your company in strengthening relationships, gaining trust, inspiring loyalty, and increasing engagement.
The good news is that customer appreciation emails come in a range of shapes and sizes, allowing you to engage with your consumers in a variety of ways, including:
Emails for Birthdays

Emails for Anniversaries

Exclusive Offer Emails

Emails with Early Access

Emails of Engagement

Emails of Thanks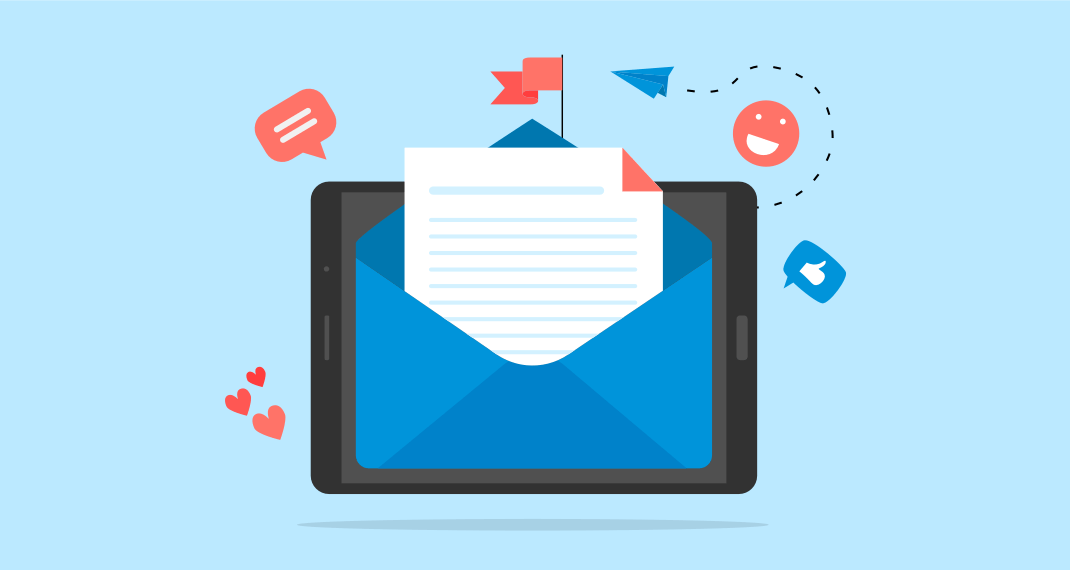 That isn't all, however. The pandemic has compelled marketers to develop unique solutions since dire circumstances necessitate severe measures. As a result, well-known brands have already created different client appreciation emails.

Consider this email from McDonald's, which utilizes Covid as an excuse to send out more brand emails throughout the year. This customer appreciation email to frontline and healthcare employees around the country is an actual work of art. It expresses gratitude to NHS employees while also promoting their free meals.
This step immediately attracts more subscribers. Everyone expects brands to be more community-aware in 2022, and this newsletter fits the bill perfectly. It builds trust and gives the brand bonus points. It also features sharing capabilities, allowing this campaign to benefit from word of mouth, which, as we all know, can produce fantastic results.
A message to the community & subscribers includes in the newsletter of a leading company in the beauty and personal care sector. It consists of a thank you card and a discount to demonstrate empathy. It's even more unique and customized because it's written in a plain-text email manner. The consumer supports the newsletter under challenging times and receives real value in their mailbox. This method strengthens consumer relationships and earns the brand bonus points.
When you write a customer gratitude email, it's not just about showing your thanks for loyal customers and enveloping everyone in your charm and good feelings. They are part of retention, an essential step in the customer lifecycle from email marketing. As previously said, the idea of putting your clients first will assist you in running a successful business in 2022. It will assure the success of any venture and the development of a good brand image.
Personalization
According to studies, clients are pretty aware of their information. Customers agree to provide you with their personal information in exchange for using it to better serve them based on their needs.
If you've been in the marketing game for a while, you may have many client information. You know where they live, their first name, what they regularly buy, how often they buy, their buying habits, and how many times they've visited your shopping site. Using email personalization tactics, you may personalize your customer information to a target audience.
Personalizing your marketing emails will boost their effectiveness tenfold. We're not just talking about your subscribers' first and last names when it comes to personalizing your email newsletters; there's a lot more.
Artificial intelligence (AI) to develop customized and tailored marketing emails for individual clients is becoming more popular. When clients receive such mailings and newsletters, they feel cared for and understand.
Optimization for mobile devices lives in a smartphone-dominated society, where people use their phones for everything from essential grocery shopping to conducting official meetings. To attract the target audience's attention, they are most likely to be found. Your email marketing strategy should include mobile optimization.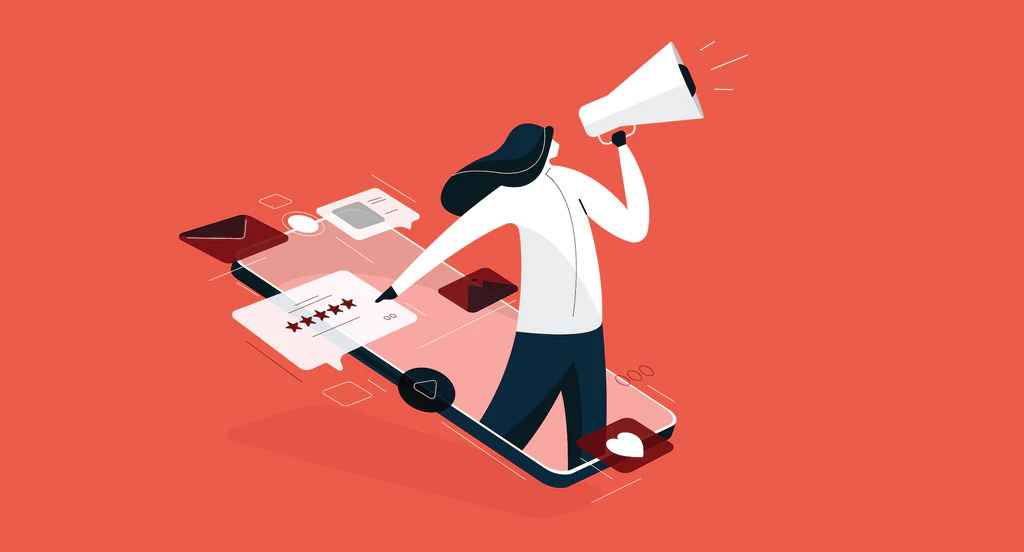 With the growing amount of people getting their emails on their phones, creating mobile-friendly newsletter designs is just a no-! It's critical to guarantee that email loads appropriately when someone reads your email on his mobile device. It's doubtful that users will open your email on their computer when they reach home if they can't read your offers or promotions accurately. Your optimization strategies should ensure that the newsletter design is mobile-friendly, the CTAs are visible, and sufficient loading speed.
The Atmosphere Of A Stay-At-Home
Many people continue to work from home. Unfortunately, subsequent lockdowns and limitations will force us to stay indoors. It doesn't imply, though, that we can't use it to our advantage. We've previously put this ground to the test, and some of us even managed to make ourselves at home and spend some quality time with our families. In terms of email marketing, now is the time to make your newsletter's atmosphere friendlier and homier, as this is what potential customers respond to the most this year.
Major brands have already done this. They began with online storefronts that featured their wares in a home setting. The same type of photoshoots exhibits in the email designs. Consider this email from Chi Chi Clothing, one of the UK's most popular online-only fashion businesses.
In 2020, the company was one first to advocate for this trend. Furthermore, the brand has moved its attention to more in-demand nightwear and loungewear. Prioritizing items that are more relevant to the audience and displaying them near customers may help to pique interest and increase traffic.
A warm, pleasant, homey feeling is becoming increasingly popular among corporations. Because it is your customers' way of life, this trick allows you to communicate with them in their language. When things display inside a home's context, they appear and feel more valuable since they can use them right now.
Also, don't overlook the warm atmosphere's message in the email design. Not only does it seem safe and comfortable at home, but it also feels peaceful, snug, and hidden. It is your kingdom where all of your problems vanish. These features that this environment possesses can pull customers' hearts and strengthen their feelings toward your business (in a good sense). As we all know, consumer loyalty equals more opportunities to sell to them. For more information check Effective Email Marketing Techniques 2021
The Protection Of Personal Information
The internet is rife with dangers. We hear about significant data breaches every day, even from well-known brands and businesses. Most modern buyers are concerned about their privacy; therefore, they will be hesitant to disclose personal information. In such cases, having open communication with your readers is the best method to bolster their confidence. For example, you could email your clients reassuring them that their information is secure and that all of your operations adhere to GDPR and PCI requirements.
Final Thought
Marketers throughout the world learned a lot in 2021. While people strand at home due to the virus, certain businesses might use the power of digital marketing to increase sales. There was debate before the outbreak about whether alternate marketing strategies, including social media, should be promoted. Marketers were excited and perplexed by the significant increase in income that email marketing could create in 2021.
We are a reputable digital marketing agency at NetmaticO. Your business may take advantage of email marketing with our email marketing agency. Allow our dedicated experts to assemble, design, dispatch, and manage a unique email marketing method for your organization to save you time (and money).
No worries if you're looking for the top email marketing management in Toronto, Canada, that will allow your company more notable creative control. You can take advantage of our email marketing solutions, which would enable your company to provide the content for each email, approaches email marketing from a customer-first and results-oriented perspective. Contact us now to get free assessment.