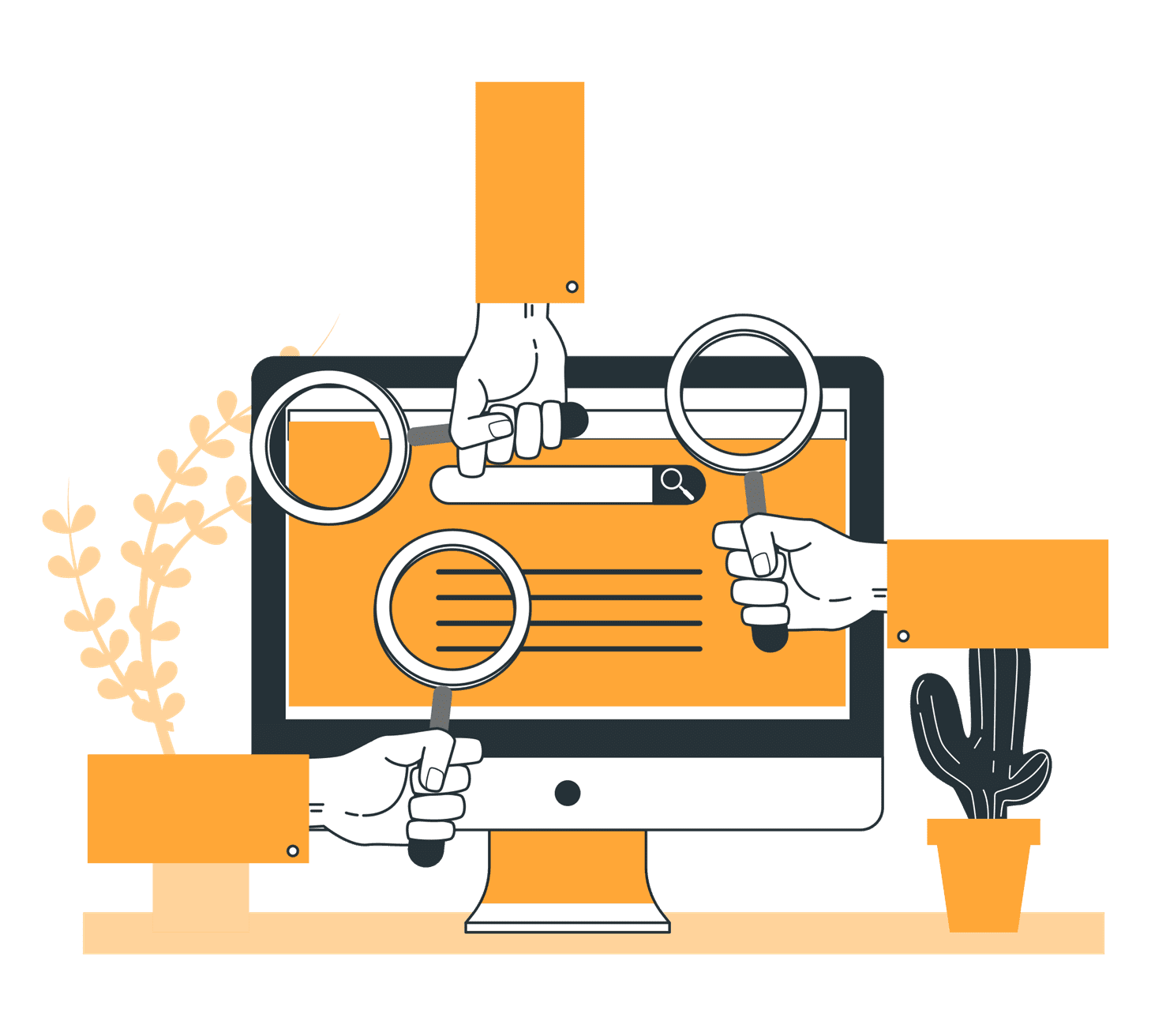 What is SEO Beginner's SEO Guide 2022
One of the frequently asked questions from our clients here at NetMaticO is – what is SEO? And how does it work? For businesses that are just beginning to build their website or to go through a search engine optimization, website redesign, or SEO can feel a bit intimidating.
But it does not always have to be that way.
You can flip the simple SEO definition into an active process that guarantees long-term success. Even if you did not hire an experienced SEO associate, you could still make some positive changes. That will help you in improving your search engine optimization. With a little SEO knowledge, you can be on your way to improving your brand's search engine ranking within no time.
Below, we will provide an answer to the million-dollar question – what is SEO? And how it works? This SEO general guide will also focus on some of the basics of SEO. It will help you better understand how it affects the business and what you should do to keep your business thriving.
If you are here, you should be wondering what SEO is and how it works. Let us dig a little deeper.
NetMaticO offers top-notch SEO services in Toronto. We provide the attention our website needs.
What is SEO and Hoe SEO Works
What is SEO? And how does it works? Here we will begin with the basics of SEO definition and its meaning. The businesses that got the best search engine rankings understand the importance of knowing SEO optimization to its best. But of course, they had to get pro in the basics first.
Definition of SEO: SEO is an acronym that stands for search engine optimization. It is the procedure of optimizing your website to gain more organic traffic from the search engine results page.
SEO meaning includes making certain types of changes to your website design and content that will make your website more attractive for a search engine. You do this in hopes for the search engine will display your website as a top result on the search engine results page.
SEO marketing and SEO meaning can seem complicated due to the various factors that can impact your google ranking. The process for search engine optimization is more natural than it appears to be.
Search engines strive to provide the best service for their intended users. It means showing results on the search engine pages that are not only top-notch but also relevant to what your searcher wants.
To do this, search engines will crawl, or scan, different websites to better understand what the site is about. It will help them to deliver more relevant results to those who are searching for specific keywords or topics.
Similarly, the search engines will scan the website to determine how easy it is to read and navigate. It benefits user-friendly websites with higher rankings on the search engine results page.
SEO is the procedure that organizations go through to ensure that their website ranks higher in search engines for relevant phrases and keywords.
Factors That Affect SEO Definition, SEO Meaning, And what is SEO in Marketing


Now you are aware of the definition of SEO and how it works, you might be wondering, "how can I do SEO marketing?" or "does SEO optimization work?" The matter of fact is that SEO marketing works, and proper implementation can help anyone drive great results.
Let us have a look at some factors that affect your search engine optimization ranking. Search engine kingpin Google will never disclose the exact algorithm they are using to rank websites. However, we do have a good understanding of some of the factors that affect search engine results page or SERP rankings. These factors include on-page and off-page factors, which we plan to discuss later.
Factors that Influence On-page and Off-page SEO Optimization


Content Marketing
Before we hop into a few factors of on and off-page SEO, let's talk about content. Content is effective in both helping your organization build connections with website visitors and attracting the search engines. SEO meaning can be emphasized even more through your written and visual content.
The more quality, relevant content that you have posted on your website, the more likely search engines will be able to rank your pages higher on the search engine results page.
Similarly, the more useful and engaging content you have on your website, the more likely your visitors will be to have some quality time on your site and might even buy a product.
The secret to creating content is that it is optimized for both your human site and the search engine visitors is to create various types of content. The content should well-researched and on topics that are more relevant to the target audience.
Here are a few types of content that you can focus on to help enhance your content offering and your search engine rankings:
E-books and whitepapers
How-To Guides and Tutorials
Social media content
Blog posts and articles
Infographics or other visual content
Video and audio recording
Keep your Content Fresh and Keyword Rich
One other crucial thing to take into consideration when creating content for your website is SEO phrases keywords and phrases. Besides, these are relevant phrases and words that a search engine user may type in when searching for answers to their queries.
When you create content keeping these keywords and phrases in mind, you boost your chances of ranking high for these keywords on the search engine results page.
Another factor that can have an impact on your content and your search engine ranking is how fresh your content is. Freshness referred to how often your organization posts new content to your website.
However, creating new content is not the only way to make sure that your content is fresh. You can also freshen your content by updating your posts. Moreover, rewriting them to make them more productive, or adding new information and statistics with time.
Though creating content takes resources and time, it will more than pay off at the end. Search engines crave great content, and consumers do need quality content to better understand the value that your organization can provide.
Begin by creating a few blog posts and work to create a following on social media. Once you have some loyal followers, your organization can work to create different kinds of media to attract and generate new leads.
On-Page SEO Optimization
The on-page SEO factors are those components that happen on your site. These things that you can control, meaning that you can work to improve these factors by following effective practices for SEO.
Furthermore, it goes way beyond just your content marketing to the deeper levels of your website's HTML.
These are few of the on-page SEO factors that can help you to boost your search ranking:
Title Tag
The title tag on every page lets the search engines know what your page is all about. It should be a maximum of 70 characters or less, including both the focus keyword of the content and your business name.
Meta Description
The meta description on your site tells search engines a little more about what every page is about. It is also utilized by your human visitors to understand better what the page is about and if it is relevant. It should also include your keyword and also give sufficient details to tell the reader what the content is about.
Sub-headings
Not only do sub-headings make the content more accessible for your visitors to read, but it can also help boost your SEO. You can utilize H1, H2, and H3 tags to aid in giving a better understanding of the search engines about your content.
Internal Links
Creating hyperlinks or internal links to other content on the website can help search engines learn more about your website. For instance, if you are writing a blog post about the price of a particular product and service, you can link to the product or service page in the content.
Image Name and ALT Tags
If you are using images on the website or within your blog, you will also want to incorporate your keyword or phrase in the image name and the alt tag. By including this information, you also help provide your SEO definition. It will help the search engines better index your images, which might appear when users perform an image search for a specific keyword and phrase.
When strategically placing your SEO keywords or phrases on your pages, it is essential to evade over-optimization. Google and other popular search engines will punish your page if it attempts to use keywords too many times throughout your content.
Besides, you want to ensure that every piece of the content focuses on just one or two keywords. It will help to ensure that your content is relevant and specific. Trying to tackle a lot of keywords at once might negatively affect your search engine optimization.
While website content plays a vital role in your search engine rankings, it is also essential to consider your site architecture. Part of the optimization process is to make sure SEO definition on every part of your web pages. You want to create a website design that makes it easier for search engines to crawl or scan your content and pages.
Creating internal links between your pages, building a sitemap, and submitting the sitemap to the search engines can both help in improving your website's crawl-ability. It will give your search engines a better understanding of your blog content.
Yet another critical concern when it comes to your website's architecture is whether or not your site is mobile-friendly. A lot of consumers are searching for brands and information on their mobile devices.
Off-Page SEO Optimization

In addition to the on-page SEO components that your organization has control over, there are also off-page SEO factors that affect your google ranking. You even do not have direct control over these off-page factors. But there are always ways that you can boost your chances of having these factors work out in your favor.
On-page SEO techniques can refer to a lot of practices and things. It includes optimized titles and snippets, friendly navigation – breadcrumbs, search-friendly URL structures, internal links, user sitemaps. It also provides text formatting – h1, h2, bold, etc., user-friendly 404 pages, accelerated pages in terms of loading, proper image names, high-quality fresh content, image optimization – image size, mobile-optimized pages, ALT tag, external links to relevant websites (not broken), etc.
Off-page SEO is the optimization activities you can do outside the boundaries of your website. Anything that takes place outside of your site and adding to your ranking is considered off-site SEO. Off-site SEO examples are influencer marketing, social media marketing, mentions (direct or indirect), guest blogging (sometimes black-hat), so on, so forth.
By applying better off-page SEO techniques means you are trying to prove to your readers. This way, you tell search engines that your website is authentic and relevant, and could very well be accessible in your industry. The pros triggered by right off-page SEO tactics are multiple. Here are a few: increase in rankings, more visits, increase in PageRank, more visibility, and more social media mentions.
Enhanced ON Page and Off Page Content
On-page is known as active doing, while off-page is somehow perceived as passive, as it comes after you have worked hard to deliver uniqueness and quality. In terms of outcome, whatever happens, off-page is more important and valuable than what is happening on-page.
Having a vibrant and fresh content and a user-friendly site but no following, likes, mentions, share or links across the web, is futile. However, on-page SEO dramatically impacts the future of off-page SEO. That is why the result has to be considered before starting an activity, not after you have already done it. Start with on-page first, and then move to off-page SEO.
Search engines may change the way their algorithms work, or ranking factors may shift to newer ones or follow the latest order. But off-site SEO will still be of a great matter because businesses need thumbs up from the readers, as well as the linked fellows. The user perception of your site quality and worthiness is of paramount importance to you. The key to winning them is to create the best product out there, not just another one in the market. Consequently, the off-page SEO will naturally do the work – people will talk about you because they are already converted or attracted to you.
Without further delay, let's get to the ultimate off-page SEO techniques checklist and learn some lessons for future marketing strategies.
Link Building is King


Build and chase quality links. That is the most important thing to keep in mind about links. According to SEO terms glossary, "NoFollow is an attribute that webmasters can utilize when linking to a site that tells search engines to neglect the link essentially.
Social networks are blatant for using NoFollow links when linking to external websites. Links without NoFollow attribute are known as DoFollow". If you are wondering actually what effect do NoFollow links have on your website, here are some actionable tips and data.
Link building is the most practice marketing technique deployed by experts all over the world. It is the most desired outcome of all is ok to some extent. Even Google must suggest that content is the no.1 ranking factor. The masses often prefer it over the principle of crafting and giving quality and fresh content. Yet, the content is still contributing much to your linking strategy.
Links are translated as applause or votes to your site and overall appreciation of your brand. The same link building effort contributes to the rise of what is known as black hat SEO. Sometimes, people are so desperate to get links that they start playing with the fire. They perform the following: enroll your website in content directories, blog directories, forum signatures, link exchange schemes, link networks, comment links, article directories, and so on.
Some things create a referring domain and link valuable, and this is popularity. The topic match between the two domains joined by a link. It can be link freshness, anchor text, website trustworthiness, domain authority (DA), and page authority (PA), number of links used by the "sender" page. Hence, pay attention to whom you are linking to and how you are doing it.
The three main types of links on the web:
Natural Links
A user/ reader/ customer knows the content on your page and gives a positive view over your services, and the links to your business as a sign of appreciation, trust, and endorsement.
Manually Build Links
It is gained through direct link building efforts; willfully asking customers to link to your product and services, or influences to share your content.
Self-created Links
When posting your website link in comments, also known as comment signature, or in web directories, press releases, forums, etc. (most of them use the black hat category)
The wisest move will be to practice natural link building. A great way to do this is to make sure your content is worthy of links, and links would come naturally. Guest blogging is also a great idea, but be careful not to overlink your site and make your contribution more spammy than useful. Also, create your links at an average, traditional pace, if you will, which is gradually, or else Google will think you are doing some black-hat thing.
Link building is about quality, not quantity. Many businesses and digital marketers tend to forget that. Go for the high-quality links. Do not let this stop you from linking to and getting links from smaller or younger brands and experts.
The links considered the best are those that pass the most link juice. Also, page authority is a visible indicator of a website's status and overall SEO tactics. It is because Google is not necessarily and just interested in links, but in their effect on the online environment.
Massive domains such as Wikipedia do wonders for your brand when getting an inbound link from them. Try getting links in and from big link aggregators like Wikipedia – it is a white hat SEO move. Besides, inbound links from non-profit (.org), official (.gov), education (.edu), our sites are especially powerful. These are vast domains that provide incredibly high-quality links and also pass some link juice and authority to the page. To check your inbound links, you should give a try to a link analysis tool like the site Explorer and see what, from where, and what kind of links you have from abroad.
What to do When we Find a Broken Link
Never underestimate the power and magic of your competitor, backlink research. Find where your competitors get their links from and target the same sources too. It is easy to find when you have an SEO tool in handy, one that does the backlink analysis. If you want to get pro at this art of white hat espionage, then you could read this blog post giving a complete framework to analyze your competition, learn about their best-kept secrets, and take action like a professional.
Last but not least, not just standard links must be pursued and considered, but the linkless ones as well, also known as the (brand) mentions. For example, only 8% of tweets mentioning companies start with @. It means that 91% of people are talking about you, not to you (attaching a link to their reference). And this is a pretty sound and robust reason to begin using a brand mention monitoring tool. You would mot want to miss anything tasty or, well, sour regarding your brand.
Andrey Lipattsev, a Search Quality Senior Strategist, working at Google, has made it clear that links are one of the essential Google ranking factors. Hence, you should ensure you know your mentions (they also count as links). If it is possible, turn them into backlinks (by contacting the webmaster or the content editor).
Even you do not have direct control over whatever happens outside of your organization, you can boost your chances of improving off-page SEO. You can make this possible by merely creating quality content that others will find interesting and valuable.
By giving your SEO a meaning, you can gain the attention of more search engine users. The more engaging and relevant your blog content is, the more likely others will be able to link to your blog. They will help you to post and share it on social media. The more people trust your blog content, the more the search engines will too.
White Hat vs. Black Hat SEO


We have discussed SEO and how it works, so let's go into further details. When it comes to search engine optimization, there are two different approaches that organizations take. When it comes to optimizing their websites for the search engines, they use white hat vs. black hat SEO.
Some organizations are only interested in search engine optimization so that they can rank their content quickly and make some quick bucks. Black hat SEO covers tactics that focus on optimizing the content only for the search engines.
It means that the organizations are not considering the human visitors that will read and navigate their website content. These organizations will break or bend the rules to improve their website.
Overall, this quick getting vibrant approach to SEO bamboozles the organization's chance of creating a website that is sustainable and able to generate new leads for the coming years.
Besides, white hat SEO is a practical approach when optimizing your site for search engines and creating a sustainable business online. This approach to SEO involves focusing on the human audience that will be clicking on and reading the website's content. By giving your site SEO definition, you make sure that your digital content is accessible to search and view.
The ultimate goal of this kind of search engine optimization is to produce the best content possible on a website. The content should be easy to navigate and read while also following the search engine's rules for search engine optimization.
It is important to note that though black hat SEO tactics may help you in ranking quickly. It is imminent that the search engines will eventually find out what you are doing and punish your website.
SEO Advantages


Continuous Flow of Free and Targeted Traffic
SEO spur your business growth and provides you higher ROI than the standard ads
The Internet is a prominent place, and the way to business survival is to secure a decent online nearness with your sites and other social channels. SEO can permit your business to expand growth to up to 59% of purchasers. They are utilizing search engines like Google to search for a nearby brand or company. It is why SEO has been likened to investing in real estate – the returns can be truly amazing when you get it right.
When you receive 1000 clicks from SEO, 4% of those visitors will convert into a sale, leading to a better return on investment.
This higher conversion rate is another advantage of SEO that cannot be matched by any other form of marketing.
Gives a Higher Brand Integrity
Individuals assume that getting at the top of Google's search results page, by doing SEO, will turn your site into THE brand name. You are the person the contenders require to beat. The further back you are in the rankings on Google, the more individuals are suspicious about your website.
Advertisements can be viewed as irritating, and many individuals have promotion blockers introduced on their programs. Longer articles, between 1,100 to 1,500 words, perform better in search, on average, Laetsch says. "It is significantly different than it was two or three years ago when 300 words was a pretty long page.
Longer articles are getting more traffic, and they are ranking higher in SEO, especially for competitive terms. The changes that Google has made, and the reason they made these changes, is to make sure they are sending traffic to the pages that delight humans."
You will have Access to Data, and the Results will be Ever-lasting
What information may you inquire about? You get client information. You can find new items to grow by taking a gander at catchphrase information and seeing what individuals are searching the most for. Client information is, to a high degree, significant in this business and is not that rare with the right apparatuses. Controlling it further bolstering your good luck can be exponentially gainful for your business. Dissimilar to ads, the impacts of SEO are perennial. They do not know all of a sudden stop on the off chance that you quit paying for them.
Creates New Avenues for Smaller Businesses
The World Wide Web (www) is one of the fastest developing markets in the world economy, yet it is not the unattended one. A prosperous SEO course will boost you to find new markets and decipher dress economies. Aerial marketplaces and Social electronic broadcasting platforms and can transform your barter levels to a whole new level by increasing your SEO performance.
SEO is Valuable for Social Media
A web-page with high rankings will also be preferably more exposed to social media. Social media popularity is also profitable for SEO purposes, and SEO brings a great way of social media visibility.
Here are the SEO Pros in a Nutshell:


A steady increase in website traffic
Economic acquisition and better ROI
As compared to PPC and other paid advertisements, results are economical.
On average, 67.60% of clicks go to the first five results on Google.
Beat your competition and take the business to the next level with permanent results.
SEO made you stand out among 1 billion websites on the web.
Being on top listing on Google, your website becomes the brand name.

SEO Disadvantages
For SEO to Show Results, It Needs Time
Presumably, the most common disadvantage in using SEO for your business is the reasonable time for producing the desired outcomes from each of your endeavors. Those procedure includes getting your substance filed via search engines, which could take a few hours, days, or even weeks. If you need quick outcomes from your battle, then SEO may not be a suitable course for you. Your results might not be consistent as to how you want or expect it to be. Google algorithm changes very frequently. Thus results are not compatible as you do your search.
Long Wait to get ROI
It needs a long time to produce tangible results from your SEO endeavors. You likely need continued investment to accomplish a decent Return of Investment (ROI) from every one of your efforts. It might not be suitable for independent companies that require generous incomes in the short term. They will utilize it as a spinning asset to maintain they proceed with operations.
To be Competitive, It Needs a lot of Investment
Unless you do everything in your SEO mission like and delivering and pulling in backlinks, SEO truly is not a thoroughly "free" advance showcasing apparatus. You might probably wind up requesting and employing outside assistance to manufacture every single natural connection and other SEO showcasing exercises. If you genuinely need to create generous outcomes from all you are advertising endeavors. It is especially more genuine in the fact that you are working and showcasing an exceptionally aggressive specialty. Sometimes competitors or affiliates might use less ethical black hat techniques, thereby putting you at a significant disadvantage.
It is Not Assured That It will Work for Sure
Landing on the first of the Search Engine Results Pages will be a standout amongst the essential objectives you want to accomplish with your SEO.
For entering on the main page is what makes a difference in search comes about, as 76% of search clients will probably never look past this first page and neglect the rest. Web optimization gives not a quick assurance that you will arrive in the opening pages of search results using the catchphrases you are focusing on.
Left at the Mercy of an Algorithm
Nobody is genuinely aware of the exact intricate details about Google's algorithm. What you think matters in the search rankings (and what alleged masters recommend) might convey something that comes about that is opposite from what you are anticipating. Just Google knows, thus, just Google, who has full control. You have no control at all on how much activity you will generate and what type of movement you will get from all of your SEO endeavors. It is astonishing from paid showcasing where you will get about proportionate with what you paid for. The most significant disadvantage of SEO is the lack of control. You are at the mercy of the google algorithm.
You can be Penalized
Google is always unpredictable with updates like Penguin, Panda, Fred, Hummingbird. Numerous efforts put by a search engine optimizer to achieve first page results might be ruined overnight. It is because of getting penalized from what this algorithm changes require. So it is very disappointing for a marketer to see all his/her efforts are cleanly swept. It makes you feel clueless as to what exactly happened, and you have to start everything from scratch once more to regain everything.
SEO software tools practicing black hat might increase your website rank quickly. Still, once your site is detected for malicious activity, a complete downfall will take place. It can lead to removal from the search engine list, fall of rank, and blocking of ad serving networks.
As mentioned before, SEO remains the better source of traffic for a large number of websites and should likewise be part of the overall digital marketing campaign. However, the SEO advantages and disadvantages already stated will address you with a better perspective of how you can find the "use of SEO in a better context. " This will leave you with an option of whether to intensify your efforts in this channel if it is better to balance between the SEO and other digital marketing channels geared towards achieving the overall business goals.
Top 10 Current Ranking Factors for Google


A Secure and Accessible Website
Not to our surprise, the first of our SEO ranking factors has to do with having the right type of URL. Specifically, that is a URL that Google's bots can easily reach and crawl.
Google should be able to visit the URL and look at the content to understand what the page is about. To help the bots out, you will require:
A website should be created with a well-coded website builder
A robots.txt file that lets Google know where it can and can not look for your website information
A sitemap that lists all your pages
If you are running a WordPress website, you can set up a sitemap via Yoast SEO. If not possible, then you can use an online sitemap generator.
HTTPS is not a factor in deciding whether or not to index a page. Google's own John Mueller has tweeted that it is a "light-weight ranking factor" and that "having HTTPS is great for users."
If you have not yet enabled SSL security on your site, get to it.
Page Speed (Including the Mobile Page Speed)
Page speed has been known as one of the leading SEO ranking factors for more than a decade. Google always wants to improve users' experience of the web, and fast-loading web pages will just do that job.
Google introduced a search engine algorithm update focused on mobile page speed that started to impact sites from July 2018. If the website does not load fast on mobile devices, then it could be penalized.
Using Google's mobile testing tool, you can see how your website stacks up.
Mobile Friendliness
While we are discussing on the subject of mobile, mobile-friendliness is another critical SEO ranking factor. More people use mobile devices than desktop to access the web. It is one reason there have been specific changes in how Google ranks search results.
Google's mobile-first index has now turned into reality. It means it is drawing its results from mobile-optimized websites first, rather than sites geared to desktop computers. If your site is not mobile-optimized, you are risking yourself getting needlessly under-ranked.
Many of the SEO ranking factors we will look at in this article will help you in creating a strong base for a good search engine ranking. You also have to keep in mind the user experience when people land on your site.
Things to look at include whether you:
Having a responsive website that automatically resizes to fit any device
Using large fonts for easy readability on small screens
Including accessible menus, so your website is easy to navigate
Make sure that ads do not hide essential content
Search more tips on mobile-friendly design to enhance Google search ranking in our guide to improving your mobile conversion rate.
If you have the team, the energy, and the time, you might want to explore Google AMP (accelerated mobile pages). The pro is that your pages load nearly instantly from any mobile device. There have also been certain rumors that Google ranks websites built with AMP higher than others.
The downside is that you require to make another version of your website following AMP's rules and guidelines. Then, you also require to maintain everything. As you know, this can be a time is investing project.
But whether you choose to try Google AMP or not, you still require to assure that your website is 100% optimized for mobile devices.
Domain Age, URL, and Authority
Did you know that almost 60% of the websites that have a top ten Google search ranking are three years or more? The data from an Ahrefs study of two million pages suggests that very few websites less than a year old, achieve that ranking.
If you have had your site for a while and have optimized it using the tips in this article, that is a pro.
In some cases, the domain name does matter. Google is penalizing exact-match domains (those where the target keyword is in the URL). That penalty is usually for websites with low-quality content.
Research from Moz bar shows that exact-match domains that are presumed to be relevant, and high-quality can see a ranking increase because of it. However, if you already have a site that is established, you do not require to go searching for an exact-match domain for the business.
The best route for opting for your domain? Focus on a URL that portrays your business and optimize the hell out of it.
When it comes to the search engine ranking factors, authority does matter. You will notice that it is generally a combination of great content and off-page SEO signals like inbound links and social shares. And thanks to E-A-T, it can include the authority of the creator of the content.
Moz has codified it into page authority and domain authority scores, and both ranked between 0 to 100. It will tell you how likely a particular page or domain is to rank in the search results.
You can check the domain authority or page authority with Open Site Explorer. Plugin your URL into the onsite search box. You will receive a report showing page authority, domain authority, established links, and new links.
Optimized Content
We talked a lot about content in this guide to Google SEO ranking factors. It is because it is one of the most relevant search ranking factors. Right up there with user experience, links, and RankBrain, which we will get to in a while.
Now let us dig a bit deeper and see what optimizing content for SEO means.
As we told you in our keyword research guide, Google's search algorithm depends on keywords. These are the words and phrases that searchers use when they are looking for information. They are also the words and phrases that describe the topics your site is about.
Ideally, those will match up. It is why it is so important to use proper keywords in your content.
One negative impact of the SEO ranking factor is to be aware of is duplicate content. For SEO, fresh and original content is always best. And if you do have similar content, tell Google which one should be ranked as most authoritative by using the canonical URLs.
Understanding LSI Keywords and SEO Ranking


SEO is not just about the main keyword. It is also important to include terms related to the main terms people are searching for. These are known as LSI (latent semantic indexing) keywords. They provide a type of online word association to help Google understand what results to show.
It is worth noting that as more people search by voice, content optimization should include optimizing for questions and natural language searches. It means some LSI keywords will be longer because people often speak differently typing.
Think about it: Let's say you are the owner of a restaurant. And half of your customers type the keywords "best restaurant near me." But then people also search for "what is the best restaurant in Toronto" when searching by voice.
Even though both questions are focusing on the same thing, Google's result might show up differently.
Using LSI keywords is one way of making sure that your restaurant ranks for both sets of questions. The more help you can provide to Google understanding your content, the more likely you can rank in your niche.
Here is an important point. Though: keyword stuffing is outlawed because it will result in lousy quality web pages and will harm your SEO ranking.
Ensure that once you have targeted your keyword, you only include it (and your LSI keywords) in a way that is fully organic and seems natural.
Understanding Search Intent for Content Optimization
Search intent is also critical when optimizing content. It means understanding what people are looking for when they search the keywords.
For example, let us say you have identified "Florida real estate" as a keyword you want to rank for. You may think that writing content for people looking for real estate in Florida is a great idea. But if people that are searching for that term also include realtors looking to sell in Florida, then your content will not meet there, and your page will not rank.
Through several low click-through rates and higher bounce rates, Google will pick up on the fact that your content is not matching their user's search purpose.
Sometimes, it is clear what people are searching for. For example, if the searcher uses the word "compare," they are likely trying to decide between buying a product. And if they use the keyword "buy," then they are looking to making a purchase.
The keywords that they use will change depending on whether they want to:
Get the answer to a question (informational)
Make a purchase (transactional)
Find a particular website (navigational)
Research information before making a purchase (investigational)
Well-optimized business websites will include content for each of those search types.
So how do you go about assuring your keyword matches the user intent? Go straight to the source.
Open a Google in your private browser and type in the keyword. See which results are high ranking and determine whether or not your content would be a great fit. If not, you require to redo your keyword research. If so, take this opportunity to determine why some pages are ranked higher.
You can always do a competitive analysis of the top results in the SERP to determine how you can make your content better. Then you can also fully optimize your content by making it an improvement over the existing search results
Is Content-Length a Factor in SEO Ranking?
In a word, yes. Google wants content to be quality and has some length to it. While writing more words just to stretch the length is not advisable, if a subject asks for depth, give it depth.
The research shows that content that is over 2000 words gets more top ten positions in Google search engine rankings.
It is not a fixed rule, and there are some exceptions. But as a general rule of thumb that your content should be around the 2000 word mark or more if you desire. It is to stay competitive on the SERP.
SEO Ranking Factors: Answer Boxes and the "Zero Position"
Google's highly delivering answers through answer boxes, so that is another aspect of optimizing for better search engine rankings. Here is what an answer box seems like:
Our experience tells that optimizing for answer boxes means:
Answer questions
Assuring that the answers are correct, relevant, and not too long
Adding lists or tables
Target content to the keywords that already have answer boxes
Include the questions as headings with adequately formatted title tags
There is one disadvantage to the coveted "zero position" however:
It sometimes stops people from clicking through to your site.
Since people get the answer to their questions directly, they might have no reason to continue to the content. That means you might have 100,000 people see your slot in the answer box, but only 10,000 clicks through to the article.
But let us be honest: getting that zero position is incredible because it means Google thinks highly of your posted content. You will get way more brand recognition, and you will also end up generating more traffic than you usually would have.
Plus, if you do not get that spot, someone else will.
Using Video to Improve SEO Ranking
Cisco says that video content in the future will represent a whopping 82% of online traffic by mid.
The roundup of video marketing stats show that:
People are watching videos across all age groups
Some 80% of people would rather watch a video than reading a blog post
People are also using video to help them make purchase decisions (remember the transactional searches?)
The bottom line? Begin to include video in your content strategy. Video gets read, shared, and linked, providing plenty of signals to boost your search ranking.
Technical SEO


As we said earlier that getting the code right is one aspect of optimizing content for better search engine rankings. It can turn to be intimidating, especially if you are more of a wordsmith and less of a "techie."
Here are a few things that you can control even if you are not a coder:
Add keyword phrases in your page titles, which is where Google first sees to determine which content is relevant to which search
Use header tags to show content hierarchy beginning with your title at h1 and then use h2 or h3 for subheads
Create a meta description that both attracts readers and includes all your keyword phrases in image alt tags to portray how those images are interlinked to the main content
Keep the meta descriptions short and catchy at around 160 characters
Include alt tags that also help people that are visually impaired enjoy your website with screen readers
Use schema markup to let Google know what kind of content you are producing
User Experience (RankBrain)
For quite a while now, Google has been using artificial intelligence to better rank the web pages. It calls it the signal RankBrain. It includes other signals that impact your search engine ranking. These include:
Click-through rate

: the percentage of the people who click to visit your website after an entry comes up in the search results.

Bounce rate

(pogo-sticking): the number of people that click on your web page and quickly go back to the search results.

Dwell time

: how long the visitors stay on your website after they have arrived.
If people land on your site, do not like it and bounce away, then Google will think it is not relevant to their needs. If enough people do this, then you may find it more difficult for your website to rank high in search results.
It is probably a good indicator that your content is not matching the searcher's intent. You might need to go back and target more useful keywords.
Besides, people should click through your web page and hang around for a while. It tells Google your content is relevant to what they are searching for.
When you optimize the titles, descriptions, and content to get the clicks and deliver the value, you can enhance your search engine ranking.
Links
As we said in the beginning, the web is built on links. So, links are a crucial SEO ranking signal. There are three main types of links to think about:
Inbound links
Outbound links
Internal links
All three are generally tied to the descriptive anchor text.
Inbound Links
Google uses inbound links as a way to help in determining how authoritative and relevant your content is.
The best-case scenario is where an authoritative website includes a relevant link to your content in a piece of their content. Moreover, if the Content Marketing consists of a link to your content marketing resource, that will be perceived better. Much better than a random person with a low-quality website links to it.
You have likely heard that inbound links referred to as "backlinks." Your main goal is to achieve as many highly authoritative websites to link back to you. That also means that you want to have very few inbound links from the low-quality domains.
You can find your inbound links by using a tool like SEMrush or one of the keyword research tools that we shared earlier in this guide.
Outbound Links
At the same time, you should show that you are creating quality content for your website visitors. It involves using outbound links by linking to relevant, authoritative websites in your niche.
So does it mean you should just give out loads of outbound links to boost your authority? Absolutely not.
All it means is that as you are doing research, you should only pull from reliable sources with high (DA) domain authority. To be honest, for your users, you should probably be doing this anyway to make sure that you provide the most value.
Internal Links
Linking your content can help knot pages together for both your visitors and Google, making every page more valuable. If you got an authoritative page and link to another page on your website, that helps your visitors find another page and also passes on a little authority.
It helps the second page boost its search engine ranking.
As you make new content, be sure to create a robust web of internal links so your pages can support one another. Also, do not forget what we said at the start of this section:
All three kind of links is tied to descriptive anchor text. Whenever you add a link to a piece of text in the content, that text should describe where the link is going.
Social Signals
When the people share your content on their social networks, that is another sign that it is valuable. Cognitive SEO's study of 23.5 million shares found a definitive link between social shares and search engine ranking.
Google's official statement is that social shares are not a direct ranking factor. Links from Twitter or Facebook are not counted the same as links from other authoritative websites.
Still, there is no denying that the highest-ranking pages in Google search results generally have a lot of shares. Though this is probably due to such related factors:
More social media shares drive more traffic to your page itself
More shares make your content more likely to create backlinks
Because of that, you are getting more social shares that do help your search engine rankings, if only indirectly.
Not only do you require to have a social media presence yourself, but you also need to make it easier to share your content and boost those social signals.
We also highly recommend using a plugin same like Smash Balloon:
Smash Balloon allows you to display your Facebook, Twitter easily, and Instagram feeds directly on your website. If you want to be a little more aggressive, NetMaticO recently created a popup campaign that was designed to grow your social media following:
This little campaign contains quite a punch when it comes to growing your business on social media.
Real Business Information
This last tip is essential for businesses targeting specific local areas. The presence and absence of business information are one of the most critical local SEO ranking factors. So it is necessary to look for areas like:
The right local search terms
NAP (name, address, phone number)
Business listings on Facebook and Google My Business
Reviews on both these websites and relevant directories like Yelp and others
How to Evade Google Penalties for Unnatural Links

Backlinks are essential, especially if you want to sustain your website's ranking position. But we can not talk about off-page SEO without mentioning Google penalties and unnatural links.
The truth is that links can significantly impact search performance – for better or worse.
If you ask professional bloggers which factor they think has the most substantial effect on search rankings, most of them will say "links."
Top-notch brands, small businesses, and blog owners are also performing link building. Research analysis from Marketing Sherpa's 2012 Search Marketing Benchmark Report found out that 60% of companies have done external link building.
You want to evade Google's penalty as much as possible because recovering from a penalty can be daunting and very hard.
Many things that used to interest Google— such as links from high PR websites — no longer have that strong effect.
Google is now more concerned about its user optimization, valuable content, and user intent. The focus is not anymore on the search phrases that people use, but their purpose for using that specific phrase.
A full backlink analysis also helps you find which links are good or bad for your website – and how to stay off Google's penalty radar.
The search engine giant has not yet clued the SEO community into any step-by-step process to stay safe. But there are a few things that you can do to make sure that your site is not penalized.
Create content and optimize it for the users first: You probably already know what it means. The question is, are you seriously putting your users first?
To truly put the users first, forget about mentioning the keywords a few times in the post, mainly if it does not flow naturally.
Putting users first goes beyond keyword usage. Sometimes you might not outright target any keyword, yet somehow your content appears too promotional.
Users do not like to be sold. Instead, help them by making valuable content. As much as possible, integrate data into your blogs and add visuals to portray your message transparently.
If you help them out with great content, they will want to know more about your business.
Diversify anchor texts: After doing a full backlink analysis and seeing where your links are coming from, you should then work to diversify your anchor texts.
Diversifying your anchor text just means using different brand names, keyword phrases, and generic terms so that Google can view your links as natural and not manipulative.
After all, if you did not do anything fishy to get the links, then your links should not all have exact match keywords in their anchor texts, right?
When diversifying your anchor texts, give relevance to your top-notch priority. Google will analyze the link based on the topic of the referral page and how thematically consistent it is with yours.
You know that it is impossible to control where you get links. Everyone can share your content and link to it; however, they desire.
Since you can not control your anchor texts or where the links come from, you should utilize your brand name as anchor text more often.
If you are a social media expert and you are interviewed by a car blog, you should use your brand name as the anchor text.
That is because these topics — cars & social media— are not closely related or thematic, and Google utilizes the anchor text of external links to the page to judge the quality, usefulness, and relevance of any link gotten from there.
Last but not least, assure that you get links from high-quality websites, disavow low-quality links from thin pages, mix in nofollow links into your link profile to make it natural, and publish fresh content to boost brand mentions.
What is Changing SEO?

The interconnectivity of SEO, machine, technology, media, human behavior, and mindset will change the game of SEO and digital marketing.
SEO experts are now required to become professional marketers and storytellers that not only can create a search strategy but can communicate and sell a brand online.
The digital message should meet the user's mindset and intention and deliver what the searcher is looking for while building brand awareness in the long term.
What This Means for SEO Professionals
SEO professionals must be intuitive in getting the right content to the right kind of user, making it easily digestible, and inspiring.
Marketers require to:
Consider how websites are optimized.
Question the user experience.
Keep in mind the language and visuals used to connect with audiences.
Evaluate the target audience.
All these components are now factors of SEO.
How sites get the brand message across to users will help or hurdle marketing efforts.
People need information fast because they are always on the go. They require websites and content that load fast and efficiently deliver what they want.
The future of SEO is in understanding whats the user's intent is and the deeper layers of desires that drive human behaviors.
SEO experts are now magicians that require to be able to empathize with humans and understand psychology to deliver a full search strategy successfully.
Considering what target audiences will search for and what compels them to interact with a brand will be necessary to engage audiences.
SEO pros might struggle in developing the consumer journey and being able to optimize for the various marketing goals.
And, understanding the generation differences, the values of various consumers, and the ultimate goal of consumers can help SEO blend with other marketing sectors to create a buyer's journey and creating brand awareness.
After all, once someone lands on your website, it takes high intelligence to get users to stay engaged and stay loyal to the brand and the product.
Suffering from Few Conversions for the same Ad spend on your Google Ads?
Your ads may be getting click fraud. Check if required to protect your ads from competitors & bots. Simple setup.
This gap is where SEO professionals will be needing to get creative and beyond thinking about search volume and targeting keywords. They will also need to integrate human behavior and look at the big business picture to execute a strategy that surely works.
You should understand that the searcher can only see what it believes and only finds what it knows. It builds a new digital disconnect that only the searcher experiences and data can not explain.
Brands should become conscious of who they are speaking to and what they are trying to portray.
The Future of SEO Must Think of Value-Driven Awareness
Brands require to become value-driven and purposeful to attract people, especially the younger generations.
Without having a brand awareness and a strong message, people will not be motivated to visit the website. They will not engage on social channels, click through to the website, or learn more about the company.
Marketers will require to understand target audiences and the why behind the actions. The perspective will become everything to tap into the user's mind, wants, and needs.
Psychology teaches us that we create our reality through the lens of our mind. You should understand:
Consumers' needs.
What causes them to search
What drives them.
Their subconscious.
Their desires and values that govern their behaviors.
It is vital for having long term followers and leaving an effect online.
Because without being able to communicate through a website, useful content, and quality branding, you will not win long term followers. Hence, unable to create brand equity.
Innovation with Technology & AI will Boost Less Search & More Voice Activation
In an era where we can find whatever information we desire, you will have to discover what will ultimately grow a brand. You have to build long-term consumers who care.
Brands that appear more human and less corporate and that hold underlying values for humanity will eventually win.
People want to promote brands they like. Naturally, they will buy, share, and engage with brands they love, beyond just having a product.
As technology transforms and new gadgets are built, the power of voice search is gaining further traction.
SEO experts will be challenged in adapting to the latest technology. Also, it will be hard for them to understanding how AI and more are driving a lot of what users see and connect to.
Because the machines already hear and know what users are talking about and mention, it will be imperative to have SEO experts help optimize creative campaigns and work with media teams to deliver secure content and messages.
Everything Now Is Driven by Users & Must be Optimized to Meet Their Requirements


Technological advancements and AI are affecting everything about digital marketing and SEO. Marketers will require to understand machine learning and learn how a machine thinks and interprets language.
Understanding Artificial intelligence and technology and the interconnectivity of all things will help craft sustainable marketing strategies that survive the rise of artificial intelligence.
Using tech tools and understanding quantum physics and neurolinguistics can help businesses excel online.
Our human mind and emotions build reality and what technology mirrors back to us. We make our reality via what we think and feel, and this also impacts our behaviors.
Understand that devices and online technologies are reflections of our internal state lets, SEO experts, to become powerful persuaders that require to understand humans to optimize for their requirements.
Knowing that your user is the driver of technology and what shows up makes it even more valuable to optimize their content and sites with creative messaging and proper language that can attract target audiences and let them engage with your website.
SEO experts will need to understand the mind and how we can unify and use marketing strategies to deliver the best messages that inspire people to interact with brands and products, as well as support more important missions that links, money, and Google search results cannot buy.
Without developing the creative aspects well, having an excellent team to help design the strategy and optimize the content and website and work with media, there will be a disconnect when you try to promote brands and products. Teamwork is critical if you want to solve big SEO puzzles.
We, Will, Require to Think Like a Machine & have the Understanding of Human Mind


Because Google and all algorithms are created by semantics and neural networks working together, it is imperative we all not only understand that how Google and technology are impacting us but also how our psyche builds our external reality, including:
What we think.
What we see.
How we search.
What we click on.
How we act.
Google provides the user information. However, it's up to the user to opt for what it clicks on and responds to. What users do not know and do not believe in, they cannot find and won't be inspired to click.
Google works like the human mind. It considers the relationship between search keywords, neural networks, links, websites, and more.
Thus, the future of SEO needs marketers to:
Consider the brand as a whole.
Fill in the gaps to educate your users and get seen in the right channels.
Understand how can they sell the message to the target audience.
Because not every mind is alike, no user searches alike either. Everyone has various internal drives, perceives the world differently, and searches for different reasons.
SEO experts are now challenged to capitalize on more in-depth knowledge about:
How humans behave.
Google works.
How powerful language and semantics correlate with one another to build SEO results.
SEO Must Be Used with Reverence to Create Trust & Deliver the Best Brand & Web Experience for the Users


The future of SEO is brand integrity and using partnerships and relationships to create and popularity and credibility.
The importance of PR and getting traction online through other sites and media hubs will be valuable for your SEO success.
Real links from authorized websites and media outlets will help you to validate the brands.
Creating links through credible media sources and showcase companies online with PR efforts will help the brands seem more attractive and reliable through the lens of both humans and machines.
One thing is to ascertain; if SEO and marketing experts are unwilling to adapt, get curious, and live with an open mind, they will not be able to keep up with technology.
The future of SEO is brand awareness–generating messages that can connect to potential audiences in more significant, long-term ways.
In a world where we all crave for a global change, more equality, more unity, more happiness, and more freedom, we all can collaborate to create marketing initiatives and use tech and media to inspire people and the planet truly.
Brands and marketers have a big responsibility to not only to get ranked in Google but also to:
Inspire new generations.
Convey a more big story that can relate to humanity.
Help companies are seen in a more humanized way rather than sounding like a sales pitch or a product.
Without believing in your imagination and believing in our ability to connect and capture audiences through creativity, we will definitely miss the bigger picture of what marketing is and how to portray a meaningful story that does not just sell but shows a bigger vision.
For more read Digital Marketing and Latest Trends of 2022