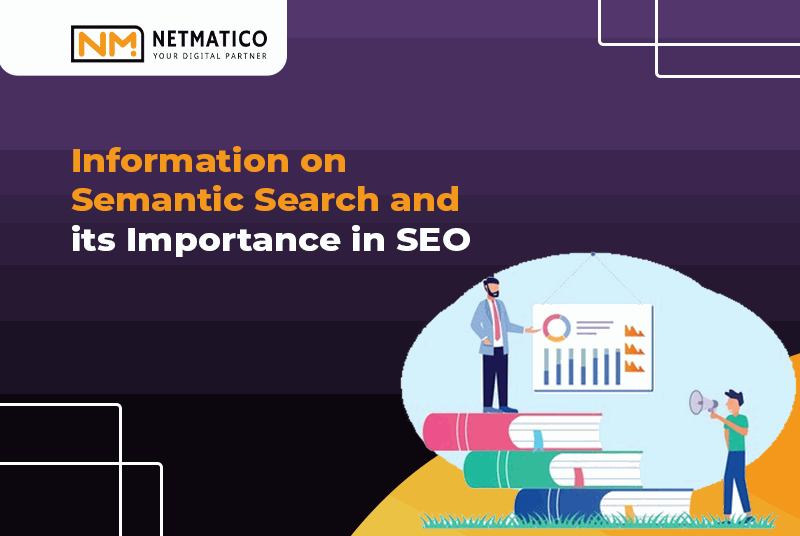 Information on Semantic Search and its Importance in SEO
Over the past two decades, the variety of algorithms searched on Google, and the different types of content that every individual requires have turned Google into a semantic search engine. Its goal is to understand and provide results relevant to the user's requirements.
This phenomenon is being applied in this era; the right keywords to get the results you require are no longer necessary. The importance of high-ranking keywords has also dropped significantly. But if you want your "SEO services" to stand out and rank high on search engine result pages (SERPs), you need to be mindful of how to use search terms and the right semantic context to use them. Now we talk about semantic search, latent semantic indexing keywords (LSI keywords), and their importance to your "SEO company."
Semantic search and what is it about
Let's dog into this topic by first exploring the grand idea behind this new way of search. The semantic search goes further than the simplicity of displaying pages akin to your search terms. Search engines like Google try and decipher the purpose of the users' search terms rather than focusing on the keywords used in the search. This helps Google display only relevant and helpful results, satisfying the users.
What relevance does semantic search hold in terms of your SEO strategy?
Answering this question can be made simpler by first differentiating between lexical and semantic searches. The lexical search was a largely used approach by search engines. It required users to insert the correctly spelled exact words that they needed information about, elevating the importance of keywords. But even with such efforts, users usually struggled with finding relevant results as the SERPs provided exact results that matched their search terms, but the result's relevancy was low. Semantic search is the new approach that is the bridge between accuracy and relevancy in Google search results, and it helps Google display purposeful and contextual results.
With regard to all this information, if you want your "SEO services" to be highlighted and your "digital marketing agency" to rank high in the SERPs. Your main target should be to create content relevant to the search intent rather than keyword matches.
Working on semantic search
A single question can be posed in multiple different ways, and the tone, wording, and language may differ depending on the searcher. It is also common for searchers to be unaware of how to explain and display their query, which is why this new semantic search approach was developed. To focus on the meaning and intent of the posed query instead of the words used to display it.
But how is this approach successful?
How does Google understand your query?
Search engines take the semantic approach like Google, which is stuffed with intent based on various factors. Such as
. The search history of the user
. Location of the user
. Current events and real-time context
. Substituting queries or variations in spelling
Google has also provided and elaborated on the factors inspected by its search algorithm that affect the algorithm while providing results:
. The intent and meaning of the searcher
(Natural language comprehension)
. Relevancy of content by the displayed webpage. (Primary and latent semantic keywords match)
. Quality of provided content (Websites strong suit, steadiness, and reliability)
. The productiveness of the web pages (accessibility on mobile, page loading speed, and UX experience-related factors)
. Context and settings (search history and location)
By the help of this little description of the working of semantic search. Google evidently gets better at determining the context of said search terms and gets more familiar with the semantic relevance and meaning of search terms. But this also means that the task of optimizing a website for search has become ever so difficult.
Even so, you can rest assured as the main goal of driving your SEO strategy in the right direction is to develop an understanding of semantic keywords SEO and learn their usage. Also, the existence of semantic context in your content plays an important role in your SEO strategy, enhancing your "SEO services."
Brief description of semantic keywords SEO
It's difficult to tackle the topic of semantic search as the content is broad, and search engines are evolving as we speak. Nonetheless, we are here to help you figure out and have an understanding of some key points regarding semantic keywords SEO which are bound to help you strengthen your online strategy.
The importance of topics is higher than of keywords
Quality keywords aren't as useful and important as they used to be. SEO specialists and content professionals must deeply understand this phenomenon to devise strategies using long-tail keywords.
But their time and effort will be better spent in putting more thought into making their content contextual and user relevancy friendly. Understanding the topic and its importance is one of the easy ways of making your content qualify as high quality.
Keywords still hold importance
Search engines like Google are constantly getting better at understanding the semantic context and meaning present within a query. Search intent is a field they are still exploring and excelling at.
Your SERP performance and reliability will be impacted by the tools you use to find the perfect keywords to target. Similarly, the involvement of keywords in title tags, URLs, body tags, and headers will help increase your ranking.
3. Technical SEO holds equal significance to content
As much as Google is smart, it still requires help in understanding what your content is about. This is due to the fact that search engines like Google can't fully understand the meaning of words.
Excellent content writing services as well as the use of relevant keywords, are extremely important for semantic keywords SEO, but so is your technical SEO. Optimizing your website, enhancing metadata, and running crawl error reports are some significant factors that are bound to produce fruitful results.
Optimizing your content for semantic research
As we are well aware of the working of semantic search, the task of optimizing your website and adopting a semantic approach feels complicated. While this may be correct to some extent, this approach is bound to produce the fruit you yearn to reap from your campaign.
With the right collaborator and well-accorded strategy, you will definitely be improving your site's organic visibility and maybe even land a featured snippet position
Tips and tricks to follow for the finest semantic SEO results
1. Topic-based optimization of content
As semantic keywords, SEO holds topics more significance than keywords. Keeping the old approach for your content of targeting keywords won't do you much good.
You should invest more in understanding how to coordinate your keywords with your topics. Joining different targeted keywords will make the context relevant to the searched topics. Then comprehensively cover the entire topic. The main point of concern is to create deep and relevantly high-quality content.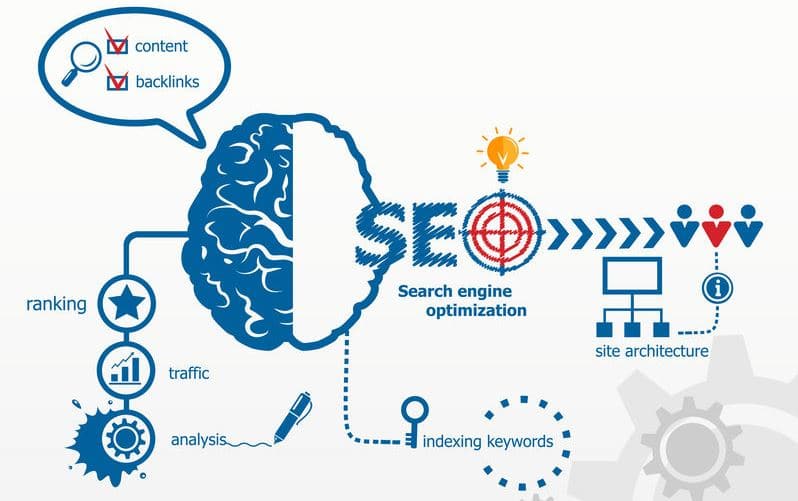 2. Prioritizing search intent
The queries searcher pose online is a depiction of their mindset, whether they are interested in buying or just increasing their knowledge about a certain product.
There are four key categories of search intent
. Informational - for learning purposes
. Navigational - for searching purposes
. Transactional - for purchasing purposes
. Commercial - for purchase as well as research purposes
Paying attention and prioritizing your user's intents will limit your time wastage and boost your SERP rankings. The more easily accessible and relevant your "SEO services" and strategy are, the more fruitful your "SEO company" will be.
3. Learn the use of latent semantic indexing keywords
Phrases and words joined together that are conceptually related to your primary word are semantic keywords in the SEO context. These help in explaining and further establishing and simplifying the meaning of another keyword
Like if your keyword is "digital marketing," some latent keywords for it are "SEO," "social media marketing," "website design," etc.
To undertake Google's algorithm, you need to know how to use semantic keywords. Semantic keywords that you use in your content basically inform the search engines that your content covers such topics. Thus, it proves to be a very resourceful feature.
Aside from all these uses, semantic keywords also help Google understand the intent of your content and helps you reach your target audience by displaying your content on relevant SERPs.
4. Use of semantic keywords tool
Using semantic keywords can be tricky to learn and understand if you are unaware of what type of latent semantic keywords to include in your content. Thankfully, a semantic keywords generator is just the solution to your problem.
Robust LSI tools to find semantic keywords for your content
. Google's keyword planner is a feature of Google known as the keyword planner tool that you can use to generate hundreds of keywords relevant to your primary keyword. It also indicates how common and well-used a keyword is.
. LSI graph is a tool that permits you to generate up to 50 keywords without signing up. It also helps provide questions and sentences that you can use for your content or subheadings. It also provides long-tail keywords.
. Twinword Ideas LSI graph - this tool not only provides semantic keywords related to your primary keywords but also presents the link and relevancy between the two. It also provides information such as; the keyword search volume, organic competition, and paid competition.
How to create a solid search strategy with SEO experts?
The field of search engines will keep developing in understanding their users' search intent. Thus, we think it wiser for you to start tackling this field beforehand. Your SEO success stands on two central stepping stones.
1. Understanding and knowledge of optimizing your semantic search content.
2. Which latent semantic indexing keywords suit your content.
Now that we've established an understanding of search intent and the importance of topics. We advise you to apply this strategy and see the results for yourself. We here at NetMaticO want to help you keep up to date with the ever-changing algorithm of Google and boost your SERPs visibility. These tips and tricks are bound to be useful and helpful in every way possible, but you can always seek our social media marketing experts to help your "SEO company" thrive.