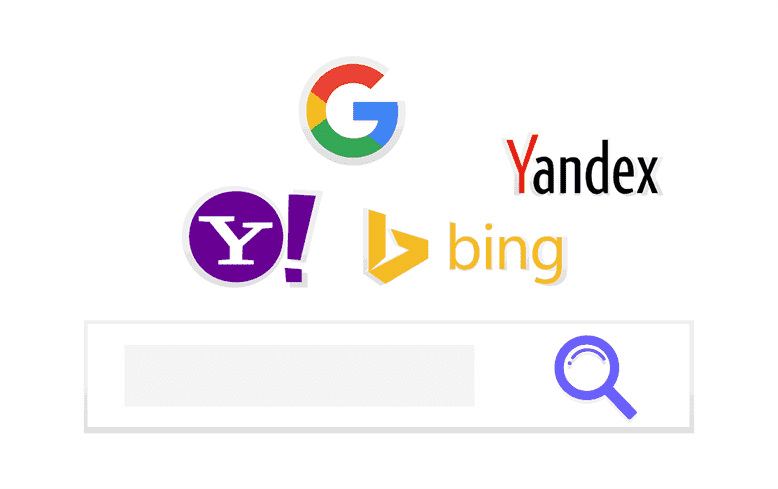 A Step by Step Guide for SEO 2022(Multiply Traffic)
In this digital age, everything seems to reach everywhere through the power on internet. It has made the transfer of information so easy and convenient due to variety of platforms available. That can facilitate in the exchange. In digital marketing, the importance of web traffic holds the key for development of any business. Good SEO techniques can do a world of good to your digital existence, and little mishandling can yield disastrous results. In this blog, we will give an awareness on how to do an effective SEO for websites and a Step by Step Guide for SEO. That can produce favourable outcomes.
On-site SEO:
On-site SEO is one of the most integral parts of optimization. Because most of the factors that can enhance your traffic are present in front of you on the website. There are many elements on the website that can influence the traffic of the website like headings, subheadings, descriptions. Some techniques like incorporation of backlinks can also boost up ranking of your webpage. But with appropriate onsite optimization, you cannot achieve anything. Following are some onsite optimization measures of SEOthat can have a positive influence on the traffic of your website:
Don't Use Excessive Keywords:
One most important rule in optimization is to keep things simple and not to create complications. For example, excessive use of high ranked keywords will never bring the ideal output. But using them at effective places is the secret. Plus, now Google does not allow overstuffing of keywords on one webpage and charges a penalty for that. Try keeping things simple and relevant as if you are using a keyword in a heading. Then put in relevant material in that heading. Make sure that you use 4 to 5 high ranked optimized keywords in one webpage.
If you are perplexed about which keywords to use and which not to. Make use of different tools like Google AdWords keyword tool to get an idea about the appropriate choices. These tools can help you choose the most highly ranked and suitable keywords for your content.
Title Tag:
Title tags could make or break any web page traffic results. They basically give the search an idea about what the page is all about. So the correct choice of title tag is the first step in the ladder for achieving heavy web traffic.
The title tags should be relevant to the material on the page. So that just by looking at it the reader can have a clue about the nature of the content on the webpage.
Try making title tags concise rather than too loaded. Because that will affect your ranking. Make sure title tags do not exceed 60-70 characters at max.
Make sure that different webpages on your website have unique titles because it can enhance your ranking.
Meta Description
Apart from title tags, meta description is the other element that pops up prior to anything else in front of search engines. They are a brief description about the kind of content that is written on a webpage. It also shows up in search results when related words are entered. So it is critical to get it right. The qualities of a good meta description are given below:
Meta Description for SEO
It should be relevant to the content on the webpage.

The meta description should be concise and not exceed 150-155 characters max.

It should be unique.

The appropriate keywords should be incorporated into it.

It should give an overview about specifications.
A well-written meta description can have a very positive impact on the web traffic of your page. It should be perceived that the searched keywords entered by users are bolded by search engines in both title tags and meta descriptions. So, incorporating right keywords with your product or company name in both of them is key.
Header Tags:
The use of proper heading tags can also have a help in optimization of your website. The h1 tag can optimize your webpage if you have used it once in a page with appropriate keywords included in it. Other header tags like h2, h3 can also have a little effect on ranking because it can divide the content of a webpage into much readable sections.
Links
Linking is an effective way of guiding user to a certain location. The importance of linking is not only limited to external links but also internal links within a site are very important. They not only give the search engines more insight about the type of content in your website but also makes it convenient for the user to switch from one page to the other. For example, if user is on one page that tells about some service and there is an internal link of another relevant service there. It will save him the inconvenience of searching the services page in the website rather he can go right there through just a click.
Bold Text:
The use of bold text or headings can also have a positive effect on your search engine ranking. This may not be the most important technique in on-site optimization, but its effectiveness is undeniable. Bolding the text makes it prominent and recognizable for reader and search engines. So, if there is useful information available around the bolded text, it would get noticed, and that can do some good to your ranking.
Image SEO:
The visual aid in any website is very important as it gives the viewer a pleasant site to look at. But just using some pretty images is not enough to improve ranking of your website. So you should use the right title and alt tags for images to get the desired outcome. The description of an image goes into the alt tag, and it should be kept relevant to the image to keep the interest of viewer intact. The proper SEO performed on images can help search engines spot images in your website for relevant searches.
WordPress:
WordPress offers you a lot of luxury for incorporating optimized title tags and meta description in your website by using different plugins like SEO by Yoast or All in one SEO. It can also help in generating SEO friendly themes and URLs that can have a great impact on the ranking of your website.
Content is Important:
The importance of a good content in a website is undeniable because it is the essence of any webpage. If the website has everything right except for pro per content, then it is for no good. Different digital marketing companies hire professional content creators to generate SEO friendly content. Following characteristics should be in a content to give desirable outcomes:
SEO Quality Content
The content should be elaborate so that the user can get all the ample information he needs by reading it. The more interesting and detailed explanation is in the content, the more time the visitor will spend on your webpage
It should be sliced and broken down into sections so that the viewer does not get bored and intimidated looking at it.
It should be written in simple wording so that the viewer can understand it easily. A difficult wording will get the user frustrated, and he is more likely to close your page.
The content should be made more appealing with the use of visual aid like videos, tutorial, podcast, infographics. Also, more informative kind of content like blogs and articles can also have a good effect on website ranking.
Off-site SEO:
Off-site optimization includes all the measure taken externally to optimize the website .The main feature of off-site optimization is external link building that allows another website access to yours. Incorporating links can have a great impact on the top ranking of your website. Adding appropriate keywords in the links is also a great technique to get a prominence in search results. You can also make use of different other platforms to generate traffic on your website like social media and email. You can run marketing campaign for your website on social media platforms like Twitter, Facebook and Instagram by giving an overview and link to your website. Following are different link types that you should know:
Black-hat Links:
This is not a recommended type of backlinking technique because it is against the SEO rules and is not good for ranking and traffic of your website.
White-hat Links

:

In white-hat links, we make use of all SEO techniques to derive the audience onto the website. The different SEO techniques incorporated are the usage of metatags, keywords, and relevant backlinks.
Organic Links

:

In this type of linking, you create backlinks with another highly ranked webpage of similar content. This can do a world of good to the ranking of your website depending on the popularity of the linked website. For example, if there is a webpage with very good ranking and a big audience and they post a link of your webpage on their page, then it will derive their traffic onto your website yielding favorable. For these kinds of links, you can request the non-competitive popular websites to exchange backlinks that can do good to both parties. Also, you can give some of your content to other websites that are required to them, and in exchange, give them your backlink to use on their posts for getting traffic.
Make use of Personalized Searches:
You can multiply traffic and improve the ranking of your website by making use of personalized searches. It means you allocate a potential audience and try to grab their attention by incorporating different techniques and tools. One such tool is Google+ in which you can make a profile for your website or online business and select a target audience. In the profile, you mention all the necessary details of your website or business to catch the eyes of the target audience. It allows you to add people that you want to connect with and give them a chance to look at your website. In this way, you can establish a community that gives you regular visiting on your website, therefore, improving ranking. Different benefits that you can derive from personalized searches are given below:
You can have a regular audience for your website.
You can develop good relations with the people in the industry that can lead to future partnerships.
You can have a good search results ranking for the specific search engine like in case of google+, your search results ranking will improve on google.
Keep an Eye on Progress:
After doing everything right, finally, you have to gauge the results of your effort. So it is most important part of the whole process because it tells you what you have done right and where have you gone wrong. It is an opportunity of self-analysis to spot your mistakes and rectify them to get better outcome. The different tools that can help you track your SEO progress are given below:
Google Analytics: The use of google analytics tells you about the flow of traffic on your website. It gives you an insight on different trends and practices that have an impact on your web traffic through analysis report of your SEO progress. Like it will tell you that what keywords are being used by audience that has approached your website or more popular ones. In this way, you can have a clue about what kind of changes to make in your website to get a better influx of traffic.
SERPS:
This is another very popular and effective tool for gauging your SEO progress. So it provides information about the top-ranked keywords so you can get an idea of which ones to use and which not to. There is a dashboard in which you can monitor your SEO every changing minute like keyword ranking, overall traffic, testing etc. You can spot the factors that are influencing your result and can take measures accordingly.
SEM Rush:
It is also a very effective tool that can help you get the best results on your SEO techniques. It not only tells updates you about your SEO progress but also gives solutions to rectify errors. So it gives you an insight on your popularity among masses and also where you stand in front of your competitors. There are other tools for gauging SEO progress. But these are some of the most effective ones.
For more quality information related to digital marketing, you can read Digital marketing and latest trends of 2022