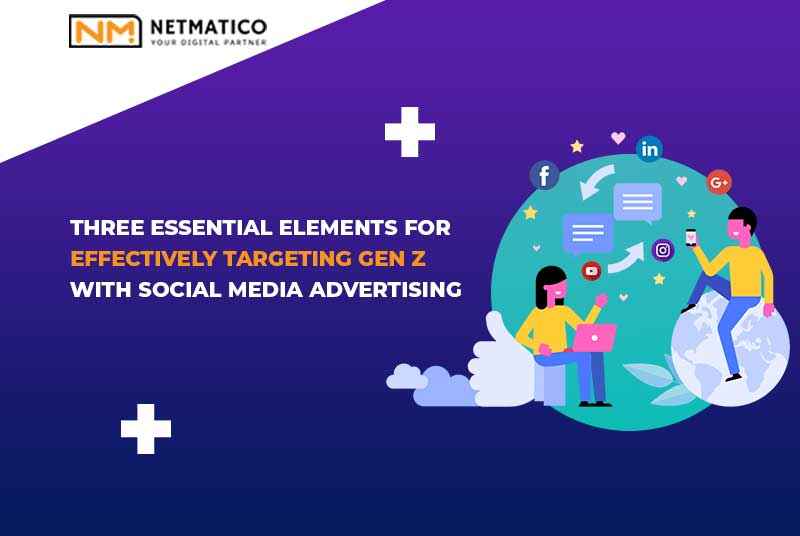 Three Essential Elements for Effectively Targeting Gen Z with Social Media Advertising
How can we approach Gen-Z with social media advertising? It's already 2022, and addressing this generation appears to be the most difficult endeavor.
Gen-Z is up to date on the latest trends, is obsessed with technology, and has the shortest attention span of any generation. With the advent of short-form video in TikTok and IG Reels - and we hate to say it, but AUTHENTICITY - it's not unexpected that some brands are growing infatuated with Gen-Z as they live in this area more than anybody else.
If this isn't unexpected enough, marketers must take the time to understand what makes this generation click if they want to capitalize on their tremendous buying power. Gen Z is the most racially and ethnically diverse generation in history, with a spending power of more than $140 billion and $360 billion in disposable income.
So, while including them in your approach may appear challenging, let's dive into a few strategies for targeting Gen Z with social media marketing.
Make Generation Z Feel Included
It entails abandoning traditional advertising. It's not that it doesn't work, but it's probably not the most excellent method for Generation Z.
Gen-Z'ers dislike being sold to. There is a distinction between us as brands choose people to market to and feel that way. They want to feel like they're a part of something broader than just what you're selling. What is it about your brand that appeals to them? What principles does your brand stand for and care about that you can utilize to carve out a niche?
This generation recognizes for being proactive in their online groups. So, we strongly advise you to focus on a specific "community" in Gen-Z that resonates with your brand and start there. There are infinite areas to pick from if you have a passion for mental health, gaming, or avocado toast.
If your brand wants to take it a step further, seek the assistance of micro-influencers specializing in niches. People talk to people more effectively than words in an advertisement. If you want to reach Generation Z, nothing beats using a human being with whom they can connect.
Immediately Get Their Attention
With an attention span of only 8 seconds, the material in your advertising must work just as soon as people lose interest. It's Unsurprisingly, short-form video content has surpassed long-form video material as the most important tool that practically all social media platforms have implemented & prioritized.
Social media platforms like TikTok & Instagram have transformed short-form video material. In fact, by 2023, the number of Gen-Z users on TikTok in the United States is predicted to be about 43 million, with Instagram close behind at 41 million.


Let's Get To The Point
Whatever you're trying to sell, emphasize the benefits and experience they'll gain from it. You don't have to spend half of your film introducing your brand to Gen-Z. If they are interested in your product, they will most likely conduct their research on your brand. Remember that for Gen-Z, experience is more important than the product.
Display Your Personality
Using humor, popular audio, and influencers are wonderful methods to give your short-form videos more depth and vitality. Consider it a conversation with your adolescent children. You should reconsider your approach if you don't see them listening to you without becoming bored.
Concentrate on just one item
Make the mistake of attempting to sell everything at once. It is a significant advantage of using short-form videos since each minor piece of your selling may shine on its own. Consider this: for each benefit that your brand or product offers, utilize each short-form video you create as a teaser or trailer for it.
Improve Mobile Experiences For Generation Z
With 98 percent of Gen-Z owning a smartphone, your advertising must be mobile-friendly. Most of them grew up surrounded by the expansion of our mobile gadgets, making online advertising one of the most efficient ways to contact them.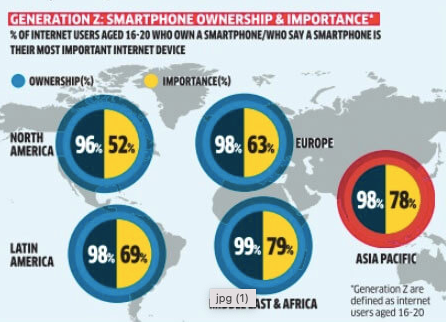 Consider the following factors:
Should Highlight Imagery
GIFs and emojis are popular ways for Generation Z to communicate. It may easily utilize to communicate with them without using any words at all.
Make Your Material Engaging
Your campaign must be shareable so they may show it to their colleagues. It satisfies their urge to interact with brands they like or are interested in.
Consider The Internet User Experience
They enjoy having instant access to nearly everything online. Therefore it has high expectations for anything digital. Your campaign, website, & ad should be clear and responsive to meet such expectations.
How To Do It Correctly When Marketing To Generation Z
Don't overlook Gen-huge Z's spending power, which will only grow as they mature in the job. Regardless of whether your brand is in the food and beverage, healthcare, or technology industries, there is no doubt that a substantial group of Gen-Z'ers already have a passion and interest in it.
Gen-Z wants to be understood rather than defined. When you identify that distinction, it will propel your social media marketing and advertising efforts to the next level.