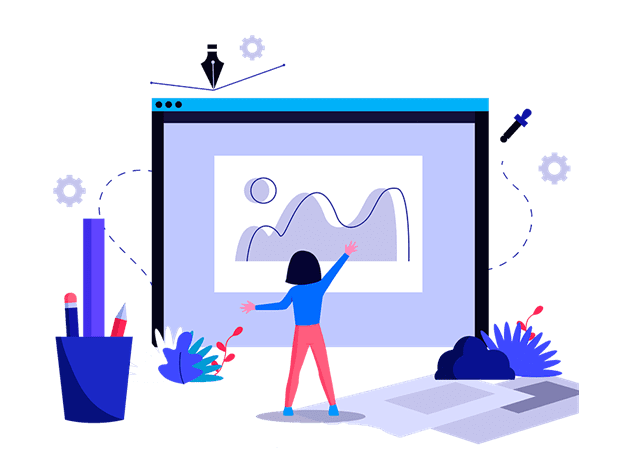 Tips to Make a User-Friendly Website
What exactly is a user-friendly website? What it seems like here are some tips to make the best user-friendly website which caters your target audience and create your website the best amongst your rivals. A user-friendly website is mainly about giving the user a pleasing experience when the web pages are glance over for the information. A glitch-free website should be the aim while designing its web pages.
Users are extremely demanding these days, especially when it comes to website designing and functions, and content writing trends are emerging daily. So to keep your users happy and satisfied, your website should not engage with broken links. To make your site more stunning and user-welcoming here are some key points, usability depends upon
1. Fastest Load Time
For any website lowest load time is a key because users might lose interest in your website once it takes more than 2 or 3 seconds, to minimize the loading speed we should remove excessive data from the site and make it more lighter by excluding the category options from the website make it extra simple so that it seems more eye-catchy to the user. You can reduce images and media by resizing the images through different tools. File compressing is another good option.
2. Vigilantly Cherry-pick the Theme Color
Choose the tone for your website very carefully because the color of the site directly affects the engagement of the audience, always makes a beautiful contrast that looks pleasant and eye-catchy to the user. You need a perfect balance between magnificence and clearness. Not only does your shade palette need to create a sense for your industry, but the divergence between the background and text needs to be enough. Usually, theme colors represent the categories, eg. Blue color defines education.
Site Layout
The site layout is another most crucial thing which should be focused more. It should be mobile-friendly website users are usually accessing websites these days through mobile devices instead of using a desktop. So, the layout must be responsive that users can navigate it easily without having zoom in. The site should look more attractive on both desktops and mobiles.


Call to Actions (CTA)
By adding an impeccable call-to-action on every page, and in the most clickable areas, you'll drive guests to take the steps you want them to. A few examples of clear call-to-actions include:
"Click Here to Order"
"Download Now "
"Contact Us" "Get a Quote"
"Learn More About X"
"Get Your Free X"
Simple & Functional Design
The design of any website must be modest and user-friendly; an excellent site usually does not redirect from one page to a new one so that the audience does not lose interest. It should be digestive for every target audience. It is more vital than mobile users can easily understand things without having to zoom in every few seconds and navigate effortlessly throughout the site.
Navigation
Simplicity in web design and development is a longstanding concept. However, today's users want (and need)things to be as intuitive and straightforward as possible. Always keep your navigation intuitive and direct as much as possible, avoid complicated page names and multiple waterways; it should be easy to find on any device. Avoid overcrowding on the main bar navigation. Always keep your user in the mind while designing the navigation bar.
Logo
Make your site hassle-free for the users to make sure your logo should be more visible and builds your brand identity stronger. The logo should be very eye catchy and easily clickable, which directs users to the home page.
Easily Searched Website
Your website should be easily searched by every kind of person, even if your target audience is disabled. Sometimes, even the savviest of website users can not find what they are looking for and end up relying on the website to have search functionality. I fit doesn't, they will likely leave and see a website that is easier to navigate. It is a simple design feature that should not be ignored.
Easily Readable Content
Content should always be well formatted because the visitors usually skim or scan through the content instead of reading every part of the blog. Always make sure that critical components must be relevant to the need of the visitor. Another good sign is it can be shared easily, always balance your text with high-quality images and eye-catchy theme or media, which make website more attractive for the audience.
Display of Social Media Icons
The display of social media icons keeps the website more eye-catchy and engaging for the users. Information can be shared very quickly through these social media icons from the site, so one must have FB, Twitter, and Instagram images on the page.
Audience
The website looks more appealing if the content is targeting the right audience; content is the king if it captures the audience accurately. Different target groups have diverse tastes. Their first imprint from your website will determine whether they will stay or leave.
Organized Information
The information must be very organized and user-friendly, make sure that things should be straightforward for the audience so that one should be exposed appropriately. Language must be accessible, concise, and in the bullet form. How information is systematized and presented on your website is vital for good usability. It has become even more critical today as sites offer a wide range of information and resources to attract their target market.
Forms
Arrangements are very beneficial these days for any business. They are supportive in creating leads, always ensure that methods must be easily accessible or easy to use. However, forms are essential for generating lead sand providing the best user understanding on a website. To make them more welcoming, follow these simple tips:
Minimize the number of fields;
Give the areas accurate titles;
Add informative tooltips;
Show messages of confirmation;
Apply simple validation methods.
Conclusion
To make a user-friendly website, ensure that its navigational scheme is simple and the information is readable. The site should be mobile-friendly. It should load quickly, and it's color scheme, and call-to-action should be appealing. Design social images for stress-free sharing of content. Allow users to interact with your company from the site.