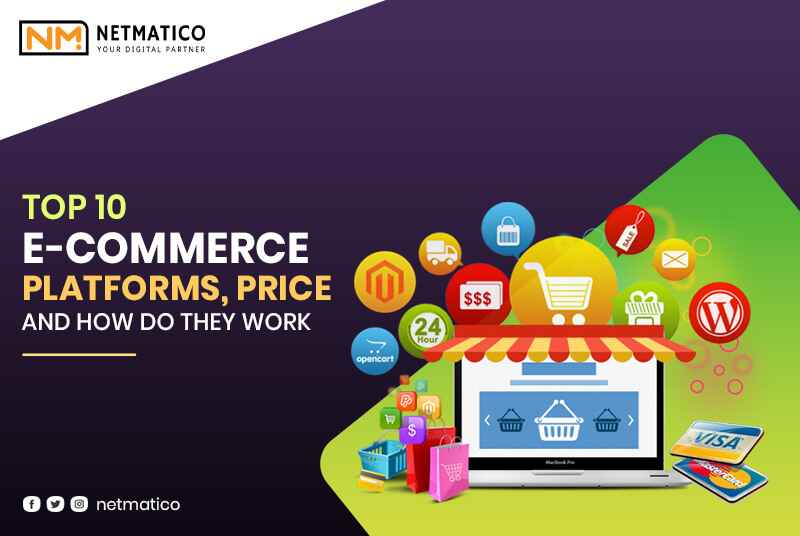 Top 10 eCommerce Platforms, Price and How Do They Work
Onlines hopping has become an essential part of their lives for many people. In 2020,over 2 billion people will have purchased services and products via the internet. The global eCommerce market is now worth $4.2trillion.
Ifyou take your retail business online, you will have more significant growth andopportunities. And you'll need eCommerce platforms to do it. Why? BecauseeCommerce platforms include a variety of eCommerce website solutions that allow you to quickly reacha larger audience, market your products/services, accept orders, and createsignificant cash.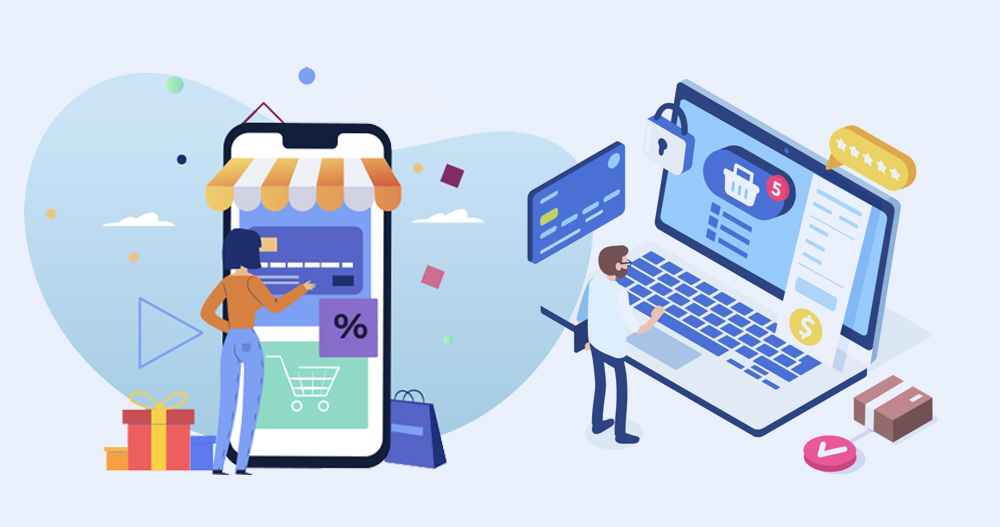 Ifyou're thinking about starting an online business, the most crucial decisionyou'll have to make is which eCommerce platform to choose to ensure long-termand scalable growth.

According toour research, Shopify is the most advanced e-commerce platform fornovices, while BigCommerce is the best choice for larger firms with fast-movinginventories. If you're looking for one of the finest eCommerce platforms, we'llgo through the 10 top eCommerce platforms you can use to construct onlinebusinesses in this post.
Butfirst, let's define an eCommerce platform and the benefits that come with itthat can help you succeed in your business.
Ecommerce Platforms And How Do They Work?
eCommercesolutions enable you to establish an online presence for your brick-and-mortarstore. Customers may then explore your products/services and place orders attheir leisure without visiting your physical store.
You,too, can verify order details and submit payment to your bank accountimmediately. You are getting rid of the paper bills and the tensions withchanging money, and Amazon is an outstanding example of an eCommerce website.
However,you can only open a storefront and sell things on Amazon under certainrestrictions and conditions. As a result, you require an eCommerce platformthat allows you to thrive in your business on your terms.
Forexample, you can save money on delivery fees and taxes. Define a strict returnpolicy, and most importantly, get your brand's identity and value in front of yourtarget audience. & you can only do that if you use platforms that allow youto create your eCommerce website. The following points are some of the featuresoffered by eCommerce platforms:
A simple user interface that makes managing your eCommerce store a breeze.

Various design alternatives for creating an online store with a streamlined user experience for clients.

Solutions of payment processing that are safe and efficient.

Platform providers give dedicated assistance to help you get the most out of your eCommerce store.

Digital marketing services

to help you promote your store's products effectively.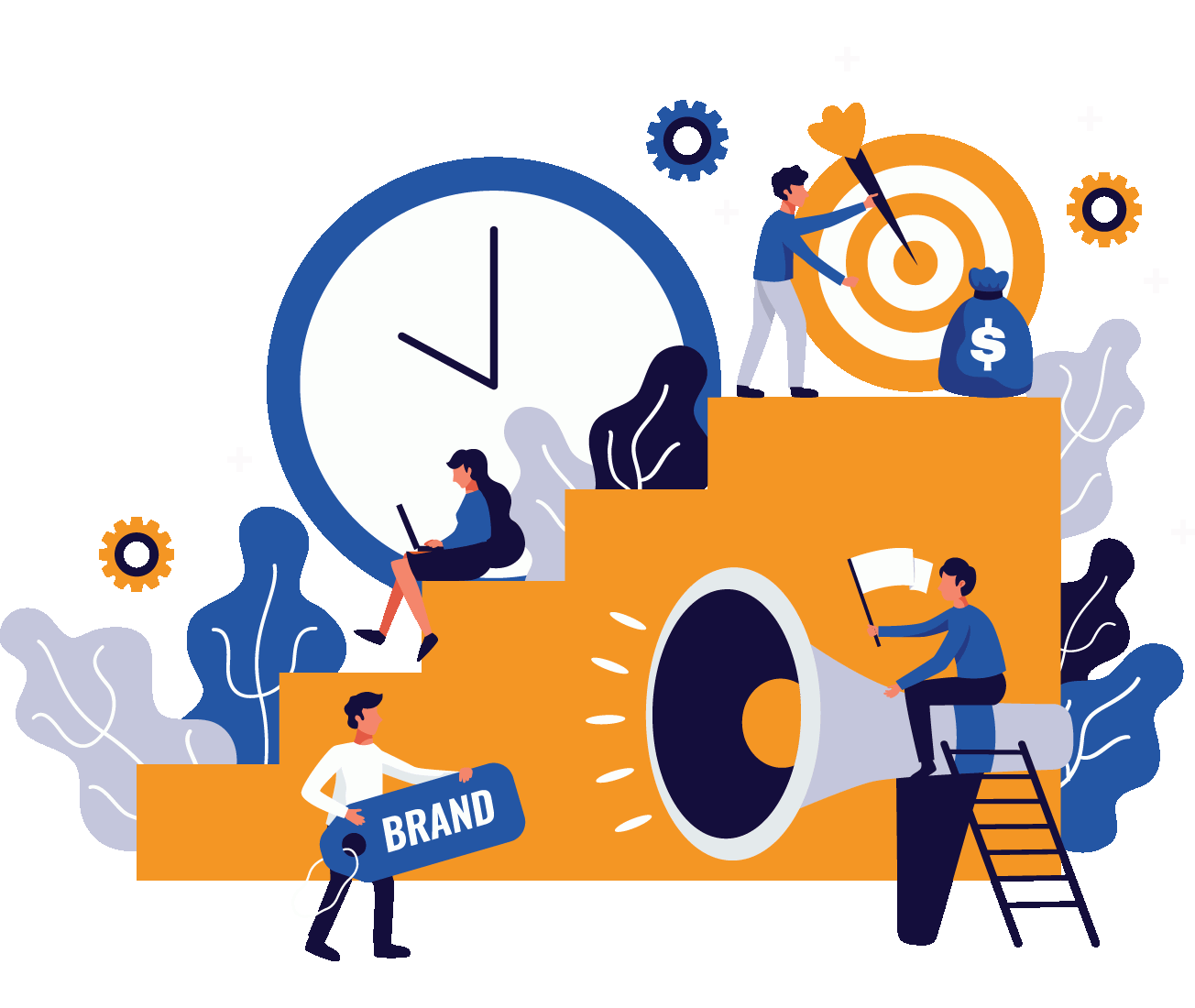 Usingonline store-building platforms also has several features and advantages. As aresult, we'll look at the top 10 best platforms for quickly launching an onlinestore.
You Can Try These Top 10 Ecommerce Platforms.
1.

WooCommerce
WooCommerceuses 28percent of the top 1 million eCommerce stores.It's a significant number, and it might give you the confidence you need tostart your online store with the WordPress-based eCommerce platform. And it'snot just the stats that convince you to use WooCommerce. Instead, thecapabilities of this platform allow you to create a friendly eCommerce websiteregardless of your needs.
It'sopen-source, accessible, and versatile, allowing you to customize your digitalstore in any way you like. You may also sell any product with this - physical,subscriptions, digital, and more.
Furthermore,unlike any other eCommerce platform, WooCommerce has no restrictions on thesize of your store. Whether you have a small product inventory or many productlists, WooCommerce can help. What's more, it can scale by your company's needs.You also get a variety of plugins and themes to customize the look andoperation of your store.
Youwill not be disappointed if you use WooCommerce as your eCommerce platform.
2.

Shopify
AfterWooCommerce, Shopifyis the most popular platform for powering the top 1 million eCommerce websites.It's robust, user-friendly, and scalable. You won't have to worry about whether& not your online store will meet the requirements when you create it onShopify. Just as with WooCommerce, you may develop any digital storage.
And,like WooCommerce, it comes with a plethora of extensions and themes to enableyou to customize your online store however and whenever you want. Even thoughit is not accessible, Shopify's costs are well worth the benefits it provides.
Theservice is fantastic, as is the support, and the assistance provided by ShopifyExperts Marketplace is also great, you will not be dissatisfied with Shopify,nor will your customers.
3.

BigCommerce
Youcan always rely on BigCommercewhen it comes to doing important things. It creates to optimize the highfunctionalities, not providing a solid foundation for large web stores. Itsopen-SaaS characteristics enable you to enhance the power and performance ofyour existing eCommerce store. BigCommerce's integrated commerce technology,for example, allows you to use a variety of eCommerce APIs, such asserver-to-server checkout.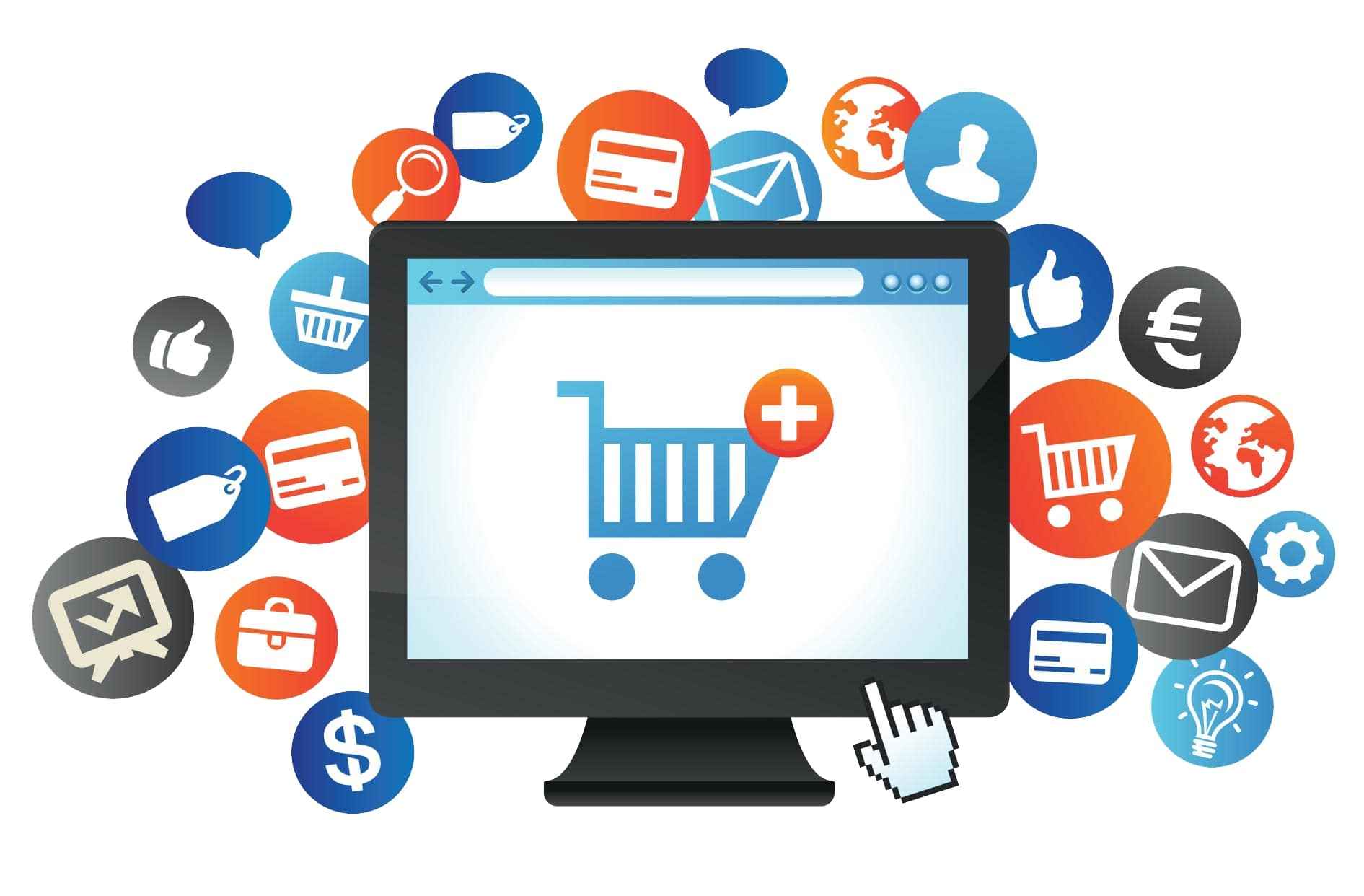 Withcomprehensive analytics, you can monitor the performance of your store. WithGoogle Cloud Platform, you can provide lightning-fast service to your clients.And even use the B2B Ninja – one of the most excellent B2B eCommerce platformsthat BigCommerce acquired – to deliver commerce solutions to variousorganizations. However, similar to Shopify, it is not free, but the value youreceive for your money is unbeatable.

4.

Magento – Now Adobe Commerce
Magento, which releases in 2008, has aided many businessowners in realizing their aim of expanding abroad. Today, it continues to doso, powering 8% of the top 1 million internet stores.
Youcan rely on Magento for eCommerce skills, and now that it's linked with AdobeExperience Cloud, the bar has never been higher. Magento allows you to createonline stores that serve clients across several B2B or B2C channels.
Furthermore,if you experience drag-and-drop builders, Magento will feel at home. Itsdrag-and-drop page builder makes adding content to your business and engagingconsumers in the most effective way possible a breeze.
Furthermore,features such as multi-branding, mobile responsiveness, product recommendationsbased on user behavior, and more round out your online business to ensure youdon't miss anything.
However,the prices are not public, but you could expect to pay around $1988per month.
5.

Squarespace
Squarespaceis popular because it offers a stylish design and easy-to-use tools for gettingyour store up and operating. You might be able to finish your business in underan hour. That's not all, however, Squarespace provides you with hundreds ofeCommerce designs to choose from. And it's at the heart of Squarespace'soperation. To make your store come to life, you must select templates.
Nonetheless,it includes developer tools to help you take your store and its design to thenext level. Plus, you'll have no trouble selling both items and services. Allyou have to do is add your products and choose your payment processing method;your online store is ready to begin.
Squarespacealso provides excellent SEO tools, Social Media tools, email marketing, and a video maker to help you spread the word aboutyour brand. As a result, you won't feel behind when sharing more of yourcompany's information with the general public.
6.

Wix eCommerce
LikeSquarespace, Wix eCommerce allows you to create an online store easily. Createan account, select a template, tweak, add products, link a payment method, andpublish your store.
However,don't forget to use your custom domain; otherwise, there's no use in using aneCommerce platform to establish a website. The same said about Wix. Once yourWix eCommerce site is up & running, you can add up to 50,000 products,which is quite a lot. Advanced analytics technologies make it simple to assessperformance.
Italso includes development tools that m use to improve the store's SEO,appearance, and functionality. Despite all of its fantastic features, it isn'tas popular as Squarespace, and the reason for this is that consumers found itto be a little more complicated. However, you may give it a try because itshighest plan costs $39 per month, which is less than Squarespace's Advanced Commerceplan, which costs $40 per month.
7.

ShopWired
ShopWiredis a trusted eCommerce platform in the United Kingdom that you can use to moveyour offline retail business online. If you base in the United Kingdom, youshould include this in your eCommerce store builder platforms list.
Withthe Pro plan, which starts at £29.95 per month,you can add 750 products with no transaction fees. You'll also get free of costSSL certificate for added security and unlimited ShopWired support. But that'snot all; you'll also get two admin accounts, Royal Mail Click & Drop, andmultichannel connection features like eBay, Facebook, etc.
8.

Weebly
Weebly delivers straightforward online store-building solutions thatconfidently enable you to launch into your online retail venture, regardless ofyour business industry. Square created it, a well-known company among onlinemerchants, for its simple payment processing. The same stress-free atmosphereyou'll discover when working with Weebly. Themes and templates use Squarespaceand Wix, the Weebly online store builder. As a result, you may have youreCommerce store up and running.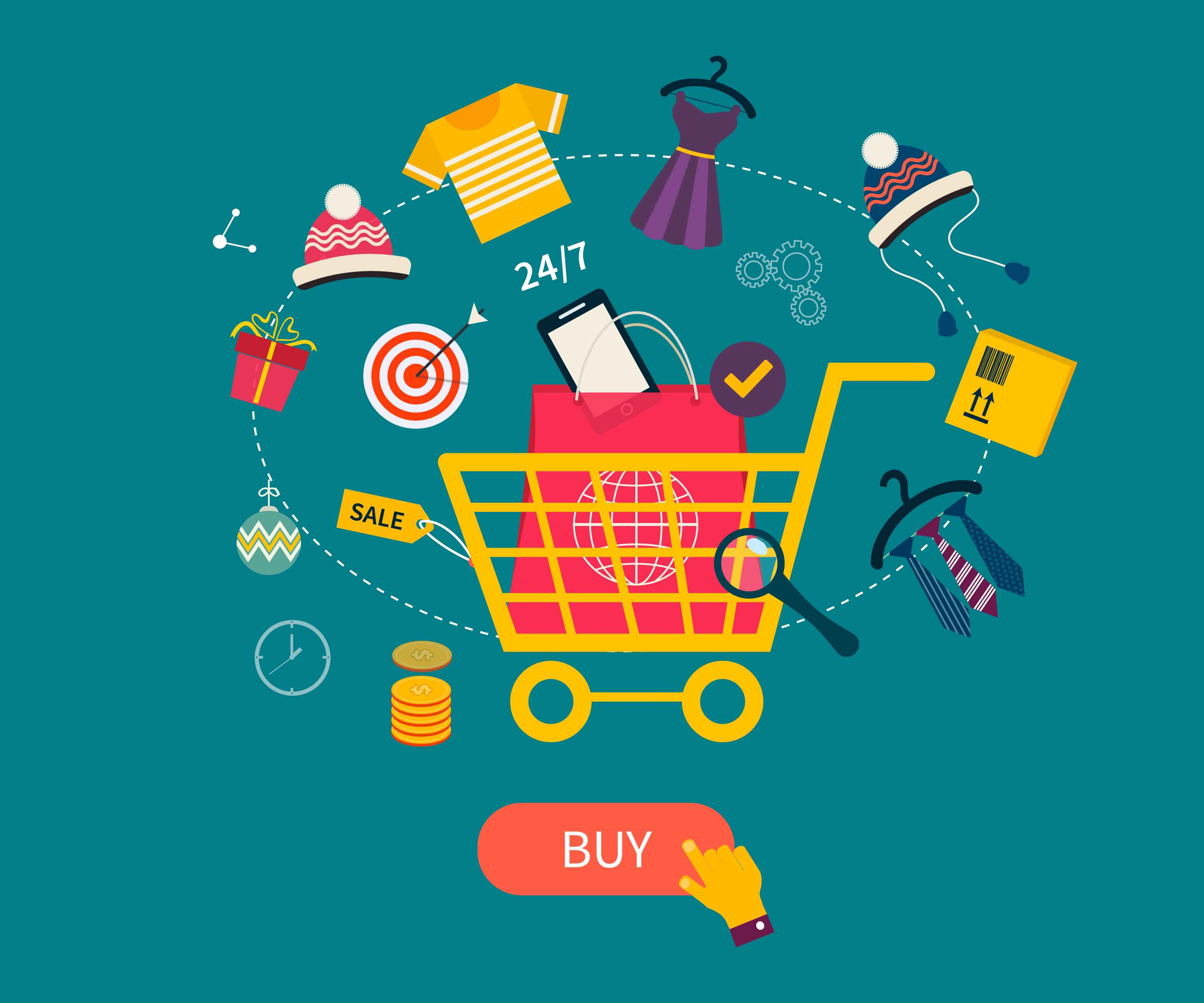 You'llalso get email marketing tools, SEO tools, analytic tools, Coupons and GiftCards, Product Search and Badges, and other features to help you expand yourstore beyond your wildest dreams. What's more, it's accessible for as little as$12USD each month, with a free domain and $100in Google Ads credit.
9.

Duda
Dudais an excellent place to start if you want to build your eCommerce store on abudget. It's a user-friendly eCommerce platform that offers a wide range ofeCommerce solutions at affordable pricing.
Youget omnichannel eCommerce services, API connectors, the ability to developstore widgets, and many other features to power your eCommerce businesscompletely, whether it's a solo digital store or a marketplace for othercompanies.
Furthermore,its user interface is as simple as any other SaaS platform, such as Canva.
Youcan quickly access all of the websites you've made with Duda from the backend.Customize White Label, adjust team permissions, see clients, and, mostimportantly, create a stunning online store with an easy-to-use drag-and-dropbuilder.
Its$8/month Standard plan allows you to add 100 products with no transactionfees. You may also get real-time shipping prices from major carriers like UPS,USPS, and FedEx.
Asa result, you'll be able to appropriately bill your consumers without payingextra out of your wallet while shipping the item.
Select Your Preferred E-Commerce Platform.
Runninga business, whether online & offline, is a fast-paced undertaking in whichyou must deal with various issues at once. You will, however, find some respiteif you carry out some jobs with dependable tactics and instruments.
Andthat's exactly what the eCommerce above platforms have to provide. They cansignificantly reduce your workload, allowing you to focus your energy and timeon more essential elements of the organization.
Asa result, choose any of the above that you believe will be able to support youin the manner you require. Although, in our opinion, WooCommerce, Shopify,Duda, and Squarespace are the best options. These platforms are scalable,reliable and allow you to make necessary adjustments as needed. At Netmatico weare providing complete websitedevelopment services for every type of business. If you are stillconfused you can contact us.