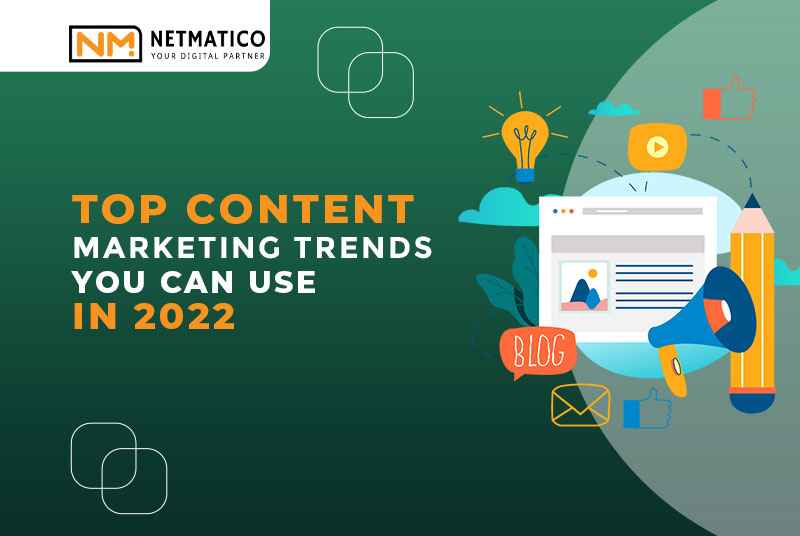 Top Content Marketing Trends you can use in 2022
On the internet, you may obtain the content of different kinds, covering a wide range of themes. But which will be the most valuable to your company in 2022 and beyond? The type, volume, and manner of delivering material will change as the internet world evolves. In reality, shifts in audience content consumption are taking place even as we speak, if they haven't already.
As a result, it is critical that you adapt to and anticipate content marketing trends for your organization to succeed. Otherwise, you will be overtaken by competitors and forgotten by your audience.
While being aware of technology trends is vital, it may not be sufficient these days. You must acquire sensitivity to your consumers' pains in their larger socio-cultural domains.
To be sure, it's a lot of work. However, any effort to make genuine and long-lasting connections online are. Fortunately, once galvanized, you gain devoted customers and brand supporters.
Top 2022 And Beyond Content Marketing Trends
Here are a few trends you may ride to develop and nurture these connections.
The power of voice-only content and podcasting

Human content automation

Empathic content and emotional marketing

Marketing that is brief and to the point

Videos are becoming shorter and shorter.
1.
The Power Of Voice-Only Content And Podcasting

Podcasting is audio content that teaches and/or entertains its listeners on a wide range of subjects. They can sometimes be listened to for free or without commercials on streaming platforms like YouTube and Spotify. This voice content has gained popularity recently because there is a podcast for everyone, and it can listen to any place. Podcasts can be written or unscripted, making their creation adaptable to your company's and customers' demands.

Furthermore, since more people use mobile phones, more podcasts are being listened to daily. SEMrush's podcast statistics analysis shows that diverse audiences spent 15 billion hours listening to podcasts in 2021. Furthermore, discovered that 20% of consumers were encouraged to buy things when they mentioned on these podcasts. All of these figures imply that your potential audiences would value a podcast from your company.

But why is podcasting such a hot trend these days?

People today want to experience the things they admire for themselves or through the perspective of interesting/authoritarian people in our content-hungry environment.

As they listen to their favorite issues discussed, listeners feel as if they are a part of a discourse that is important to them. Considering that most podcasts are free or highly inexpensive to listen to, it's no surprise that people continue to support them.

Meanwhile, podcasts can help your business because they are less expensive to produce than videos yet easier to absorb than blogs. After all, listening takes less time than reading. With this in mind, understanding how to start your podcast will provide you with a platform to expand your reach and achieve your business objectives. So, what will help you? You need to find a professional digital marketing agency who provides all the services and boost your business. In Canada You will find many digital marketing agencies that provides podcasting services.
2.
Human Content Automation

Artificial intelligence (AI) is software implemented in machines to replicate the intricacies of the human mind to do specified jobs. AI was formerly supposed to be something only seen in movies or used by large corporations, yet it is now more than ever-present in everyone's lives. It's everywhere, including streaming services, online periodicals, and online shopping.

The AI intelligence in these applications evaluates our word choices and the items we search for to construct a collection of personally-targeted material that provides us with the most excellent customer experience. This improved tracking of customer activity makes AI an essential aspect of content marketing in 2022.




When you use AI to develop superior, optimized content for your client's demands, you successfully scale content production, which leads to higher conversion rates. After all, when you provide more value to clients in each post and campaign, they will be readier to support your offers.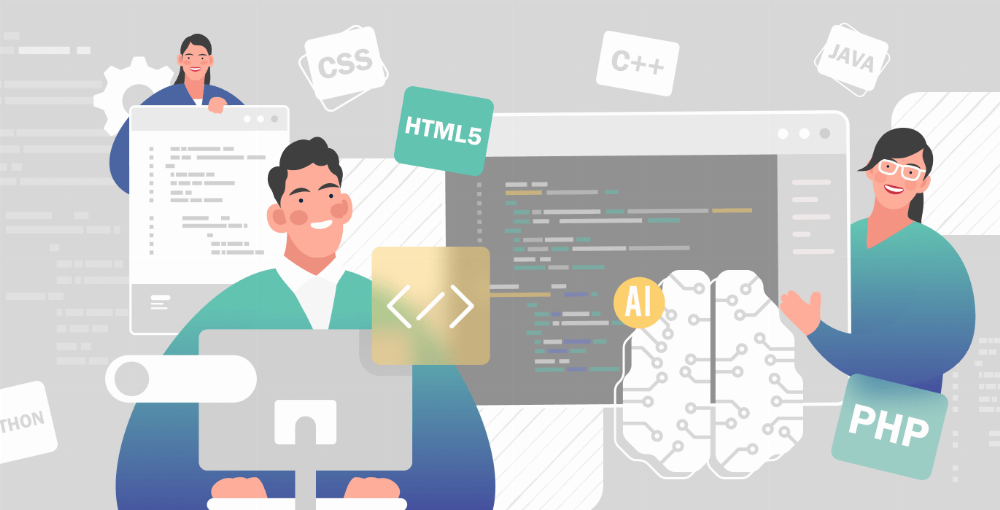 As a result, if you invest in content marketing solutions, AI is a must-have. You should obtain the following fantastic AI software for your business:
Bizzabo

- Assists you in tracking and analyzing consumer data to determine the best method to provide them with optimal engagement with your company.

Jasper AI

- Assists you in writing and optimizing content to provide optimum value to your clients in several types, such as copy and articles. Jasper AI can also write your content in over 25 languages.

SEMrush

- Determines whether you are ranking well in search engines for your targeted keywords. That is, you will be able to understand how you may improve your SEO game so that people can find you much more quickly.
3.
Empathic Content And Emotional Marketing

Content creation with heart entails making your material relatable to your audience. According to Act-On, your audience would appreciate your campaigns more if you used familiar language and appropriate imagery in your material. After all, you're utilizing relevant resources to provide customers with value.

Companies frequently make the mistake of creating corporate, extremely sales-y articles that appear overly eager to earn a buck. Meanwhile, another common mistake is attempting to imitate content marketing trends but failing to comprehend their genuine substance. Regardless of your error, audiences will not engage with your brand's advertising (and thus no conversions) since they feel hollow and uncaring. You may avoid this issue by using the appropriate brand voice that resonates with real emotions while providing helpful information to your readers.
4.
Marketing That Is Brief And To The Point

Concise marketing is a process of creating content that gets to the heart of your message. Concise marketing assures your audience can digest your work by removing fluff and needless points that don't contribute to your content.

Brevity is essential in content marketing due to your audience's limited time and attention spans (as evidenced by the surge in popularity of short-form films such as Tiktok and YouTube Shorts). As a result, whatever content you release should be packed in bite-sized chunks for easier consumption.

Meanwhile, if you need to create more long-form content, you must include markers to help the reader navigate your work. In large pieces, line breaks in the form of headings, for example, work well.

Another example is video time stamps, which serve the same purpose, allowing your reader to scan through content while learning something from your landing pages. Concise marketing isn't going away anytime soon, so keep your work simple to make it more accessible to your target customers.
5.
Videos Are Becoming Shorter And Shorter

Video marketing is one of the most critical content marketing trends for 2022, showing no signs of slowing down. You can provide value to customers by using video marketing's visually appealing exhibition of information.

Video material succeeds because of its captivating images, fosters human connection through a narrator, and, most significantly, simplifies complex ideas. Furthermore, videos may function similarly to podcasts if your content does not necessarily need to view to absorb the information. Since the 1940s, when television advertising first appeared, customers have been enticed to buy things and services by watching their screens. Then, a little more than 70 years later, with the advent of the internet, video marketing became more prominent than ever.

More fascinating and engaging video marketing campaigns have been generated on various platforms as technology progresses, new production methods invent, and people are inherently visual learners. Regarding video marketing, YouTube is the first site that springs to mind. As content creators begin to become ambassadors, we can easily see adverts before the videos we're viewing or even within the videos themselves.

However, there are trends within the area of video marketing itself, such as the continued shorter of content. Regardless of the passing trends, the video will always find its way into the hearts of your clients. Creating videos as part of your digital marketing strategy is a sure-fire approach to providing value to all types of audiences, as this is a content style that practically all demographics desire to consume.
Important Takeaways
Content marketing remains one of the most challenging but ultimately lucrative methods of increasing conversions. To do so, keep the following critical points in mind from these content marketing ideas:
Personalize your content.

People will never care about stuff that is empty, formulaic, or sales. As a result, remember to let your company's personality shine through in any marketing content you develop to increase conversions.

People absorb knowledge in a variety of ways

. Some people prefer to listen, while others prefer to watch, and still, others prefer a combination of the two. With this in mind, your information should offer in all formats so that people can obtain value from your work in a way that suits them.

Technology and people's interests evolve at a rapid pace

. Remember to analyze current and emerging content marketing trends and

apply them clearly for the best outcomes.

It allows you to maintain people's interests and keep them as long-term consumers.