What Exactly Is A PPC Specialist, And Why Do You Need One?
PPC, also known as Pay-Per-Click PPC marketing, is an advertising strategy in which advertisers pay if their ads click rather than impressions. The ad placement effect by the ad bidding amount and ad quality. The ad's quality is critical for achieving the intended results on a limited budget, and it is when the PPC Specialist comes into play.
Because the ads auctioned off for placement require considerable preparation and study to occupy the ideal ad space. If the advertising is of poor quality, it will not receive sufficient ad space and may display negative words, wasting money and yielding no desired results. PPC specialists are required to avoid wasting money and make PPC advertising efficient.
Many professions, such as doctors and engineers, have been mentioned. These professions are well-known, and there is no necessity for these standard occupational titles to be self-explanatory. However, every time you say, "I'm a PPC specialist," you will be asked, "What is that?"
It's not rare to hear that PPC Specialists attend meetings, plan, and respond to emails like any other profession. But what distinguishes PPC specialists?
What Exactly Is A PPC Specialist?
PPC Specialists are marketing specialists in layman's terms. They specialize in managing Pay-Per-Click campaigns. They work on internet advertising, planning, optimization, performance, and metrics analysis. In Internet marketing, a PPC specialist administers and supervises overall PPC initiatives.
Furthermore, PPC experts watch search engine algorithms and societal trends. Along with this information, they continue to do A/B tests to improve the adverts. PPC specialists are voracious learners, and they are always eager to learn about the ever-changing technologies and, as a result, strive to stay at the top.
What Exactly Does A PPC Specialist Do?
PPC specialists oversee all internal management of PPC campaigns, including strategy, campaign design, execution process, SEO, and ad performance analysis. It is difficult because the person hired must have unique skills to nail every PPC campaign.
Furthermore, The PPC Specialists in a digital marketing agency are continually working to improve their clients' businesses. A skilled PPC marketer is in charge of optimizing a landing page, analyzing stats, etc. PPC specialists' responsibilities do not end there. PPC specialists are responsible for the following tasks:
PPC Campaign Management
The following aspects include in PPC campaigns:
Campaigns

Keywords

ad groups

Landing pages for advertisements

Ad text
Campaigns include Ad groupings made from one or more ads related to the target. Keywords are words or phrases that appear in ad groupings and are used to target a product. Ad texts are a form of marketing communication delivered through advertisements, and it includes the brand name, headlines, description, call to action, and so forth. Landing pages are web pages that visitors arrive at after clicking on advertisements.
Running a PPC campaign without learning about the client's business and goals is detrimental to PPC optimization. PPC experts are aware of it, and they establish adequate planning and strategy for optimizing landing pages, call to action buttons, and so on before launching the campaign.
Detailed Keyword Research
The keyword analysis is essential since it is the single component that influences the visibility of your PPC Ads. SEO specialists can determine the keywords that fit the audiences' searches with adequate analysis. In addition, a company can stay ahead of its competition if it can select the correct keywords that increase visibility in search engines.
The ads will not reach the intended audiences if the keywords are not understood. PPC experts examine the performance of long-tail keywords, negative keywords, ad groups, etc. They improve ad quality through keyword optimization. Working with numerous PPC systems such as Google Ads, Bing Ads, and others is required.
Landing Page Optimization
If no leads create, no PPC campaign is successful. The fundamental purpose of advertising is to generate a conversation, and ads help direct people to a website or business and create leads through websites.
As a result, optimizing the landing page is critical for a successful PPC campaign. Advertisers are well aware of this approach, and they are using it in their digital marketing strategy to increase PPC effectiveness.
Landing page optimization entails refining the features of a website to increase conversion. It covers things like refining the call-to-action button, limiting the number of activities, experimenting with colors, and employing copywriting on headlines, among other things. PPC professionals conduct A/B testing on the landing page to optimize it. They also improve the page load time, make it device responsive, and optimize it for search engines.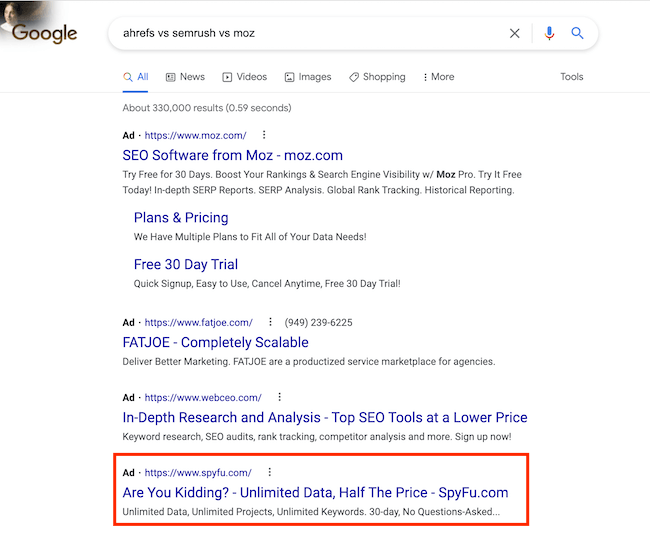 Ad Copywriting And Copywriting
The practice of producing text for advertising objectives is known as copywriting. It makes no difference whether or not a copywriting strategy implement. The advertisements can still see, but they will be ineffective, and the advertisements will not reach the intended audiences.
When running ads, PPC experts utilize copywriting. They understand what catches the audience's interest and how to enhance CTR. The same copywriting strategies will not work for every client, and PPC specialists employ numerous copywriting tactics based on the sort of organization and its aims.
Similarly, ad copies are the primary text in advertising. PPC experts are concerned about it. PPC specialists comprehend the business kind, and so develop Ad text with credibility, assurance of benefits, clarity, attention-grabbing, and conformity.
Working With A Variety Of PPC Platforms
A single PPC platform will not suffice to make PPC advertisements effective. Of course, Google is the first tier of employing the PPC strategy, and it also has millions of publishers, but producing sales with a single platform is time-consuming.
PPC specialists think in the same manner that people utilize various search engines and social media sites. They comprehend the company's goals and devise a strategy to raise brand knowledge and interest among consumers. As a result, they create a strategy for cross-platform advertising. PPC specialists have lovely suggestions for implementing the remarketing plan at the right time.
Protection Against Click Fraud And Automated Clicks
Everyone can get started with PPC advertising. It simply entails creating a Google Ads account and picking keywords. What distinguishes PPC specialists from average PPC advertisers? It's all about PPC ad optimization. The majority of the adverts become victims of bots and fraudulent clicks.
Because most PPC marketers do not prioritize optimization, the company does not fulfill its sales targets. Furthermore, they are unaware of the money lost owing to fraudulent clicks and robot clicks.
PPC Specialists place a premium on ad performance reporting. They monitor each PPC campaign's IP address, click timestamp, user agent, and action timestamp. They keep track of who clicks on the adverts. Furthermore, PPC experts investigate why the ads are not converting into leads. PPC specialists used AI-powered tools to track ad clicks and make recommendations for ad optimization.
Aside from these essential responsibilities, the following are some of the daily responsibilities of PPC specialists:
Ad copywriting

Survey of analytics and performance analysis

Conversion optimization

Conversion measurement

Conducting A/B tests

Balanced ads

redefining the target market

Click tracking

Cross-platform performance monitoring
What Abilities Do PPC Experts Possess?
PPC experts are creative individuals with diverse skills for various tasks. These individuals are marketing specialists who employ numerous tactics such as the AIDA model (sales funnel), SWOT analysis to better understand the client's business, etc. The following are the skills that every PPC expert must have:
Ad Copywriting

Advanced PPC Certification

Knowledge of numerous PPC advertising platforms

Advertising creative and design

Excellent communication and writing abilities

Excellent math skills

Time and Stress Administration

Organizational abilities

Designing a landing page
Other abilities required for competent PPC specialists include technical expertise know about website development (understanding HTML, JavaScript, etc.), planner, performance and metrics analyst, keeping up with the latest search engine algorithm, etc. Because PPC marketing research is limitless, the PPC specialist must be adaptable, have a thirst for information, and desire to try new things.
Why Do You Require The Services Of A PPC Specialist?
There are many entrepreneurs starting businesses. When the market becomes so competitive, companies must go digital to grow. Creating a website for the firm is no longer a challenging undertaking. You have numerous competitors in the market. If you do not take the essential measures on time, your firm may suffer a significant loss.
Marketing may be the most acceptable option for expanding a firm. However, there is considerable uncertainty in selecting the sort of marketing. PPC advertising might be an excellent solution for promoting and competing. However, for PPC advertising to be effective, PPC specialists are required. PPC Specialist Agency can assist you in growing your business.
Planning for PPC specialists involves several stages. They provide experience and effective strategies. Specialists are continually working to grow (extend) the client's business. The following are some of the reasons why you require PPC experts:
Specialists can assist you in making the most outstanding selection for the best outcome.

PPC experts advise you on the best ad to use.

PPC Specialists gain credibility by utilizing the PPC platform.

Significant ROI on a lesser budget

Focus on other parts of business management.

Reach a larger audience and generate more leads

Landing page optimization for increased conversions

Through A/B testing, you can provide your best recommendation to the business.
How Do You Pick The Best PPC Expert Firm?
In the market, there are thousands of PPC expert agencies. It's a difficult time to choose the top PPC specialist agency for your digital marketing services. When looking for an agency, keep a few important requirements in mind. Please take the time to locate a knowledgeable agency that fulfills your needs. A competent PPC firm can increase your company's Return on Investment (ROI). The following are the primary criteria for picking the finest PPC Specialist agency:
PPC specialist agencies must employ cross-platform PPC advertising in addition to Google Ads.

They must have a team of copywriters, landing page optimizers, fraud protection tools, designers, and PPC managers.

The agency must use the AIDA model and a dedicated account manager.

AI-powered software for performance analysis and strategy recommendations.

Should know about content marketing and search engine optimization (SEO)

Their price transparency

Outstanding client service with transparency and regular reporting


Is It Worthwhile To Hire A PPC Expert Agency?
The day will come when your company will no longer receive leads. The market floods with similar businesses, and you're uninformed of how your competitors are faring. It is a digital age, and if a company does not employ a digital marketing strategy, it may lose sales.
PPC advertising can be a great way to market your company and outperform your competitors. Of course, PPC advertising is challenging to convert into sales. But, with the help of PPC experts, you won't believe how far your company can go.
PPC specialists are up to date on the most recent marketing technology and the ever-changing search engine algorithm. They have a strategy and put it into action in a methodical manner. Everyone understands that advertisements alone cannot generate leads and conversions for a business, and numerous stages must complete before your firm can begin to generate sales. Contact us and get more information related to PPC and start your successful digital appearance.