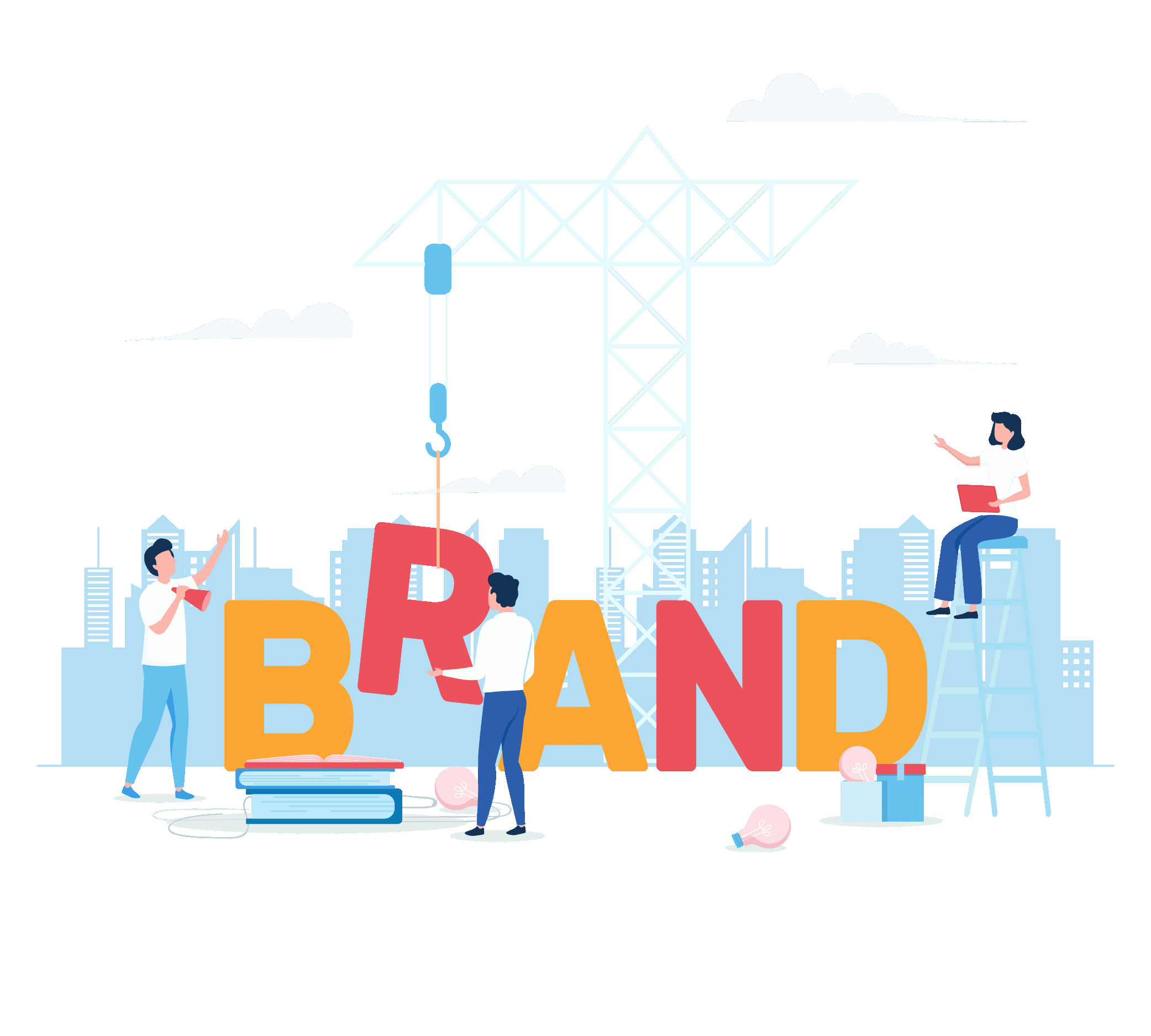 When we talk about any successful business, we consider it as a successful business brand. Because it has developed a unique identity for itself. This identity could be represented through name, logo or tagline which is called branding. Basically, branding is the path through which you can communicate to the outside world. It depicts the vision of the business, and helps in developing a certain impression of the company in the market.
A strong branding can have a huge impact on the business. Because it can attract clients and stimulate the engagement with them. Companies with weak branding don't get recognized in the market as much as the ones with powerful branding. This recognition is the first step in progress of any company, because without getting noticed, you cannot make your place in the market. In this blog, we will cater to the most important ways todo an effective branding for a business.
Prepare a Strategy for Business Brand:


The first step in for any business branding is developing a good brand strategy. You have to analyze the target audience whom your brand will cater and the purpose and goal behind your brand. You devise a plan based on this analysis including the means through which you will present your branding in the market. Following are some key components for a successful branding strategy:
Purpose:


Before moving on in your branding process, you have to allocate the purpose behind your brand. What are goals and targets that you want to achieve. The goals are not only based on the commercial and financial success of the business but also on client care as well. It means that no matter how much profits you have made if you haven't been beneficial toy our clients, your mission is not fully accomplished.
Every company has a drive of making profits behind their branding, but these companies do not last till long. You should incorporate the convenience of your customer in the purpose of your branding because it can portray a positive image in front of the audience. Also, it can be helpful in developing a lifelong goodwill relationship with your clients.
Be Unique and Consistent:
You have to choose a separate individuality for your brand through selecting a unique colour scheme, logo or tagline. You have to create a personality and distinguished style for your brand that is recognizable. It is not a walk in the park as it will require creative thinking and innovation to devise an image of your brand that is memorable for a long time. But if you develop the right personality of your brand that resonates with your policy, then it is an uphill ride from there on.
Once you have created a unique identity of your brand, you have to stick to it and keep creating marketing campaigns based on it. What it will do is, it will imprint an impression of your brand in the minds of people, and it will enhance recognition of your brand. You cannot just alter your identity now and then as it will affect the impression and popularity of your business brand. It is a time taking process and consistency is the key to success. For example, coca cola has always been playing with red theme, and all its marketing and advertisement revolves around it that is why it has become such a recognizable brand all over the world. You can make use of following ways to differentiate your brands from others:
Illustration

Logo

Iconography

Typography

Data visualization

Photography

Interactive elements

Design System

Video and motion

Colours
Add Emotional Element:


While the prime objective behind branding is to attract potential customers, you have to be a little sensitive towards their emotions. Try incorporating stuff that show's your regard for your customers because it will make you a hit in the market. It's all about presenting yourself right in the market because no business operates like social work. Every business wants to gain profits from customers, but you have to be subtle in your approach so that your offers don't sound like profit-oriented.
Try to connect with your customers on emotional level by giving them beneficial offers and packages. Make them think as a part of your family rather than just a business tool. For example, Harley Davidson given the name HOG (Harley owners group) to its customers which developed a community like feeling in the buyers and their sales saw a boom. Obviously, they made millions of dollars from that campaign, but the way they approached their customers tricked them into buying their bikes. You have to be ingenious while addressing your clients so that they feel like they are being treated in the best way when they engage with you. If you are lucky enough to get this emotional attachment with your clients, then they will also be loyal with you through thick and thin.
Be Flexible in Business Brand Strategies:


A good allows you to be flexible whenever required. It doesn't mean that you have to change the whole impression of your brand rather it means that you have to adjust according to changing demands of the market. The brands that do not have flexible approach are left behind and others takeover their position. You have to be relevant to the new trends in the market otherwise you will lose interest of the audience.
The flexibility is all about being a step ahead of your competitors in the market. You have to keep your rivals on their toes by bringing in ingenious concepts in your branding campaigns. It is not a rocket science to understand this flexibility; you just have to keep the basics intact and play around with new ideas to grab attention of your audience. It is not necessary that if something was working before, it will work today as well. Try to point out the flaws in your strategy and work on them, make stuff more updated and universal so that everyone can connect to it. Never target one section or age group of society as it can limit the prospects of your business so try to cater all through effective branding.
Value Loyalty
Once you have established your mark in the market and made customers that are loyal to your company from some time, it is time to pay them back. You have to make your loyal customers realize that you have high regard for their commitment toy your brand. You can throw offers that are only applicable for your loyal customers as it can make them feel good and they will continue to be connected to your brand.
There can be other ways to reward loyalty of your clients. You can engage with them personally through communicating by writing letters in which you can thank them for their love and support. You can send them giveaways with little notes of regards from your side. It can develop a sense of affection between you and your clients and nurture a lifelong goodwill.
Welcome New Customers:


You can never succeed in your branding strategy if you do not consider the importance of your new customers. You have to be highly accepting towards newcomers, and your branding should portray that. It is important to retain your previous market but is equally important to keep growing and make new customers.
One way to show your acceptance towards new customers is by giving special offers that can encourage them to engage with you. You can run marketing campaigns that can make the customers feel like a king. It may sound cliched, but it will do a world of good in capturing new clients for your business. Try to exceed the expectations of new customers or at least match them to give a positive note in the start of your relationship. A welcoming start can be helpful in making your association go a long way.
Be Aware of Competitors:


An effective branding is not only about enhancing your image in the market but also to catch your competitors off guard. You should anticipate the branding moves of your competitors and come up with something better. It is significant that you do not let your competitors dictate your moves rather you set the standard for everyone else to follow.
You have to assess your fierce competitors in the market and make plans accordingly, but at the same time, you don't want to give an impression that your strategy revolves around them. So, the finest way to do so is by throwing the idea ahead of everyone else in the market. In this way you will appear like a trendsetter and others will seem to be following your footsteps even if you got inspiration from someone else.
A good branding strategy can bring a world of good to your business as it will help you make a place in the competitive market . It is vital to keep the identity of your brand intact no matter what is the situation of your business because the profits will come and go, but the image of your brand will prevail in the market.
For best business identity services and good branding strategy contact NetMaticO.