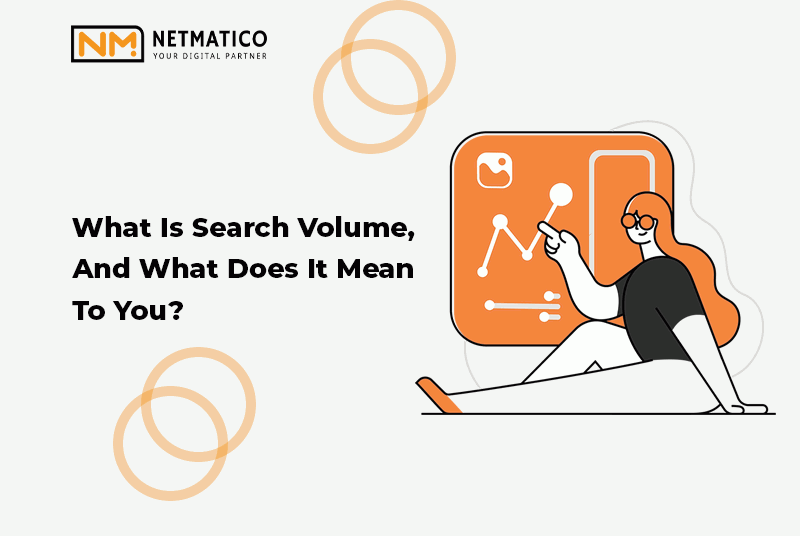 What Is Search Volume, And What Does It Mean To You
Search volume is now a popular metric in Search Engine Optimization. It calculates the popularity of different keywords and forecasts search traffic for websites and content based on keyword usage.
Every SEO team wishes to increase traffic to their website. Understanding keyword search volume is critical in this case, and this article will explain the term and its significance in SEO.
What Exactly Is Search Volume?
The number of times people searched for a specific query is displayed as search volume. It is critical to consider search volume when creating content to increase traffic to your website, and using keywords with a higher search volume helps your content rank higher in search engines.
According to research, 93% of online journeys begin with a search engine. Professional SEO marketers use keyword search volume to determine a specific keyword's popularity and competitiveness. The metrics data helps them model their keyword strategy to pique readers' interest and divert traffic.
How Do You Use The Keyword Search Volume?
The primary keyword search volume in organic optimization is discovering the useful SEO information mentioned below through effective keyword search.
Determine the season

The ability to redirect traffic

Make a traffic estimate.

The level of competition for a keyword
Why Is Keyword Search Volume Important?
Search volume enables in-depth keyword research and understanding of search trends associated with various keywords. Using keywords makes the content more accessible to readers and increases online visibility. It has numerous advantages. The significance of keyword search volume discusses here.
Analyzes Your Web Traffic
Google, Amazon, Yahoo, Bing, & other search engines are critical platforms for websites & brands to drive more traffic & visitors to their web pages. Using keywords with a high search volume in your content allows you to estimate the search volume and number of visitors to your website.
Improves Your Content
The data-driven approach aids in the optimization of your content. If your content already has a high keyword search volume, such as being on the second page of any search engine, you can improve your results by optimizing your on-page and off-page content.
Enhances Your PPC Campaigns
Search volume metrics aid in the optimization of PPC bidding strategies. High-volume keywords, like organic research, become more competitive and expensive with PPC. It is especially true for keywords with commercial intent.
Evaluates The Potential Value Of Keywords
Although a higher search volume for a keyword drives more traffic to a webpage, the following factors also have an impact.
Keyword relevance for your content

Search click-through rates
Many aspects of the search page influence the click-through rate. As a result, the keyword search volume is the most important factor to consider when determining its potential value.
Conclusion
Without a doubt, search volume is an essential metric for keyword research. Understanding the importance of search volume and how to improve keyword usage for better rankings, on the other hand, is critical for SEO. Understanding the nuances of search volume will aid your keyword research and evaluation process. Please Contact us If you have any query our Experts at NetMatico will clear your doubt.