When Is The Most Appropriate Time To Invest In SEO? Which Is Better SEO Or Paid Ads
No matter how big or little, every business wonder when the ideal time is to start investing in SEO.
That comes as no surprise. We know that SEO you are doing by yourself or getting professional SEO services from any agency is in charge of your company's internet presence. And without it, you cannot prosper in today's world. However, search engine optimization has much more to offer.
According to statistics, 49 percent of marketers believe organic search provides the highest ROI
of any marketing medium. Furthermore, it lowers customer acquisition expenses and aids in achieving marketing objectives.
And, because this method is so powerful, we'll figure out when you should invest in SEO today.
What Exactly Is SEO?
Before we get into SEO ROI and its application, let's start with the basics.
"SEO is an abbreviation for search engine optimization. In essence, it is a collection of tactics meant to improve the appearance and positioning of web pages in organic search results."
The most popular way for users to find and access internet material is through organic search. As previously stated, SEO is a must-have strategy if you want to see it on the internet.
Furthermore, search optimization is critical for driving traffic to your website and can also impact the number and quality of traffic. Your SEO should be quite accurate and precise, and this is because search engines will only display pages that they believe are relevant to users' queries.
Of course, search engines utilize various methods to rank online sites. You can find out what SEO experts consider to be useful SEO factors.
You may fine-tune your off-site, on-page, on-site, and technical SEO based on them.
Let us now go to the following section. You will understand when it is appropriate to begin investing in SEO.
So, When Should You Start Investing In SEO?
1.
As Soon As Your Purchased Advertising Begins To "Pay Off" By At Least -20%
You could use SEO if every $1,000 spent returns at least $800. It is already sufficient to begin investing in search optimization, as the ROI on SEO is significantly higher than paid advertisements.
However, you can only do so if you have an adequate budget for your business expenses and SEO efforts for at least six months. It is because SEO is a long-term investment rather than a short-term one.
2.
If Paid Ads Do Not Pay Off Well Or At All
SEO pays off far better in the long run. And if you execute it correctly, you'll get a higher and higher return on investment while paying less and less. Let's quickly calculate SEO ROI.
With paid ads, you can get a 100 percent, often 200 percent, return on your investment. Nonetheless, with SEO, you can gain 1000 percent, 3000 percent, 5000 percent, and more ROI for every dollar invested. And it will become even more advantageous over time as the power of your website grows.
That is, the more quality backlinks you have, the more pages you have with unique and well-optimized content, and the more power and trust your website will have in the eyes of search engines.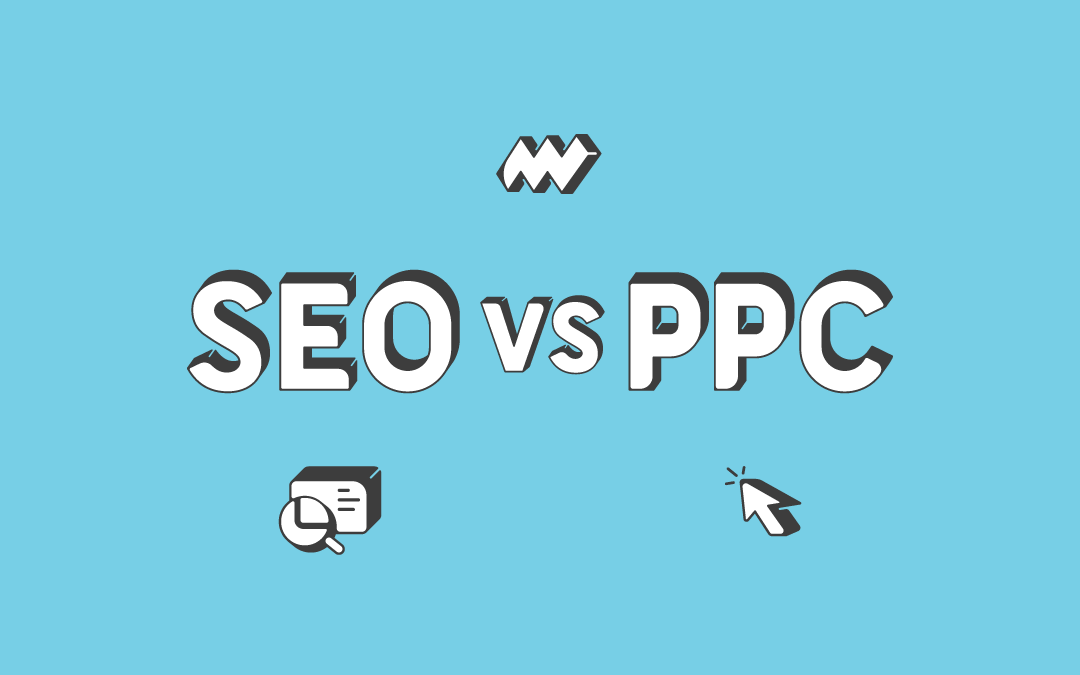 3.
If You Cannot Continue Raising Your Paid Search Strategy Spending, Invest More In SEO
Most businesses in sponsored advertising have very modest upper limitations that they can afford. It is because, initially, the more the corporation pays, the more it receives. However, this occurs until firms reach a cost per click or cost per mile (CPM) threshold prohibitively expensive.
Once that occurs, move to SEO since the more you invest, the more you earn - it is a lifetime rule with no boundaries. Most internet businesses reach their limits with paid ads during the first year.
However, with SEO, you have an almost limitless market and a list of options to keep expanding your traffic for more and more keywords, independent articles, and landing sites. That will also work for new websites in your niche, developed just for SEO traffic and conversion into consumers.
Which Is Better: SEO Or Paid Traffic?
The most crucial concept is to prioritize what pays dividends first. Do what is easier and produce results as soon as feasible. In the early phases of a business, avoiding blasts out of the market is critical. Furthermore, it is commonly known that:
In the first year,

20%

of enterprises fail.

In the first five years, up to 45 percent of firms fail.

No matter how much time you spend planning, all ideas and plans take at least three times as long and cost three times as much as you initially think and plan.

20% of the total time and money spent yields 80%

of the results.

It indicates that the remaining 80% of efforts and money invested in improving anything (product, landing page, sales copy, etc.) yields only 20% of the outcomes. Instead of overpaying for this 20% of outcomes, invest at least 80% of your time & money in the first three years. Please do not attempt this until you are strong enough to do it.
In your mind, you may compare SEO vs. PPC management efforts and decide which is best for you. As previously said, sponsored ads provide immediate returns; however, SEO is a long-term investment.
Conclusion
As you can see, you may use SEO at practically any step of your company's development. However, after attracting the initial clients with sponsored ads, the most recommended choice is to invest in search optimization.
Search engine optimization is a fantastic opportunity to make your company visible online. Quality traffic ensures by proper keyword research and targeting, and Backlinks will also assist you in ranking on the first page of search results. If you want to rank your website on the first page of google and get more traffic to your website contact us now and get a free quote.