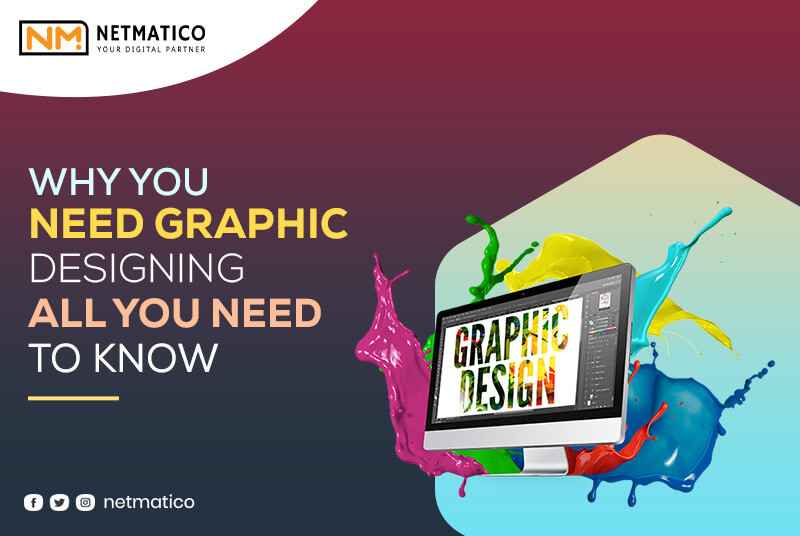 Why You Need Graphic Designing All You Need To Know
There are hundreds of ways for a business to reach out to its target audience in today's millennial generation. In today's dynamic and competitive corporate world, graphic design is critical. Companies require graphic designers' skills to create excellent marketing materials. Brochures, visiting cards, books, websites, mobile apps, leaflets, stationery, identity cards, posters, banners, and exhibition booths are examples of these components. Graphic design is an essential tool for improving your communication with customers. It essentially accelerates advertising and draws us to brands in a way that is both effective and captivating. Illustrations or infographics give your firm a face and a visual presentation that complements your written words and plays a vital role in decision-making.
The term graphic refers to a specific and actual appearance in graphic design. The designing portion is responsible for conveying a particular message professionally and artistically in graphic design. The idea is to generate a visually appealing piece of content for a specific target.
The client and the graphic designer are both involved in the creative process. The designer uses a variety of visual arts, typography abilities, photographs, and layout approaches to create memorable design pieces. The placement of various design elements in a graphic design determines the medium used, such as posters, logos, packaging, and websites.
Graphic design is about more than simply aesthetics; it's about how your company interacts with its customers. Businesses utilize graphics to educate, entertain, and ultimately persuade people to buy their products or get interested in their brand at every stage of the marketing channel.
Here are some reasons why graphic design is critical for any organization (including yours) to increase brand awareness and profitability.
It Is All About Making A Great First Impression
Graphic design is critical for every company that wants to establish a positive, long-term relationship with its customers. The initial interaction a person has with your brand in any setting will decide how they feel about the rest of your business relationship.
A potential client first contacts your company through a business card, a sales page on your website, a brochure , social media marketing, or even the packaging of your product. Utilize the first phase of the consumer journey by incorporating relevant, updated graphics that tell your brand's story.
When someone first hears about your organization, they are likely to go to your website before purchasing. What does the front page of your website say about your company? Are there any bright and cheerful colors, as well as whimsical fonts? Review and update the graphics on your existing business website/apps and social media pages to appropriately portray your brand messaging.
The Key To Success Is Consistency
Graphic design is essential for every company that wants to establish credibility and authenticity in its field. If you are consistent across the board, customers will believe your business and begin to regard you as an expert in your sector.
Let's assume you're walking through the park and come across an artist drawing a real-life portrait. It's a lovely portrait, but would you think he's a brilliant artist based on just one? Most likely not; it could have been a fluke shot. On the other hand, if you see the same artist draw at least ten different portraits, all of which are stunning, you will begin to trust in his ability. Credibility builds on consistency. Consistency is essential to creating a loyal following of people who trust your brand and believe in your message, and the same notion applies to marketing and branding.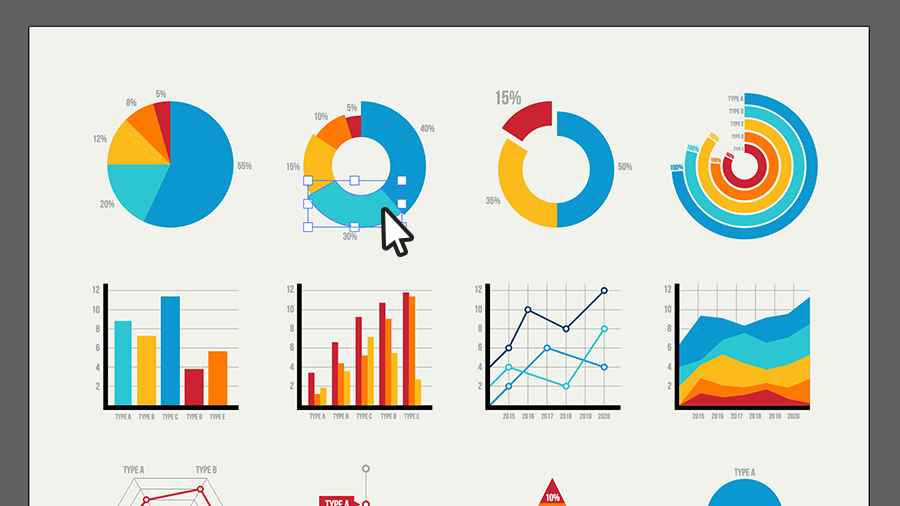 Precise And Simple
If you want to transmit information quickly, graphic design can help. According to many studies, infographics perform three times better on social media than any other material.
Infographics are a fantastic way to collect all of the details that your viewers would otherwise overlook (or skip reading completely). Visuals have a significant impact on people; therefore, adding relevant graphics to text can help us remember more.
To clarify facts:
Try incorporating infographics everywhere using large and bold fonts of text.

Make an easy-to-understand infographic out of it.

If you wish to write articles on social media statistics for your blog, include an infographic summarizing the most important figures.
Competition Control By Creativity
Graphic design is a powerful weapon that, when used correctly, may help you soar above the competitors in the marketplace. You may reach the quality that your brand requires with the help of a professional creative agency. The rising accessibility of content creation has also become an excellent option for individuals looking to build a brand. You must, however, think beyond the box to stay ahead of the competition in the marketplace.
Create designs that gradually strategize a concept, answer an issue, or alleviate a pain point. For example, you may utilize graphic design to connect with your audience by demonstrating how life might look and feel if your brand solved a pain point.
You Have A Message, And You Have A Voice
Most significantly, the graphic design tells a company's story. You'll have a story to tell, whether you're a one-person shop selling homemade goods on eBay or the CEO of a multibillion-dollar e-commerce company.
Your users will receive more than simply words from your graphic design. The most fundamental design elements, such as typeface and color pattern, can aid in conveying feelings or conceptions that reinforce your message and aid in developing a successful brand.
A Designer Can Help You Save Time And Money
It isn't always the most excellent option to do things yourself. You must account for the time it will take you to build it on your own. You could be working on it for a long time if you have no experience with design, specialty tools, or putting up a website. The amount of frustration and time wasted in the long run is not worth it. To offer yourself some much-needed peace of mind, hire a design specialist. You will not be disappointed!
Because Your Company Is Worth It, Hire A Designer
A skilled Graphic designer is the most incredible person to show your experience, credibility, and ability. After all your hard work, you owe it to yourself and your business to find the most excellent graphic designer to help you advertise what you do best.
They Understand That Money Is A Fact Of Life
One size does not fit all when it comes to design. Budget constraints and limited funds are unavoidable. A good graphic designer should be flexible. If you can't afford full color, work with two. Start small and expand as needed if you can't afford a big website. When you work with a designer for a longer time, your marketing efforts will improve.
With The Proper Graphics, Your Online Personality Shines Brighter
One of the most significant issues businesses confront is their website's lack of personality. They form a faceless 'crowd' that concentrates on a specific 'niche.' It's no surprise that the majority of traffic in most niches tends to focus on a few sites. It bases on a person's personality, and these appear to operate and maintain by living, breathing humans. Make no mistake: the perfect graphics can give your online properties a much-needed personal touch.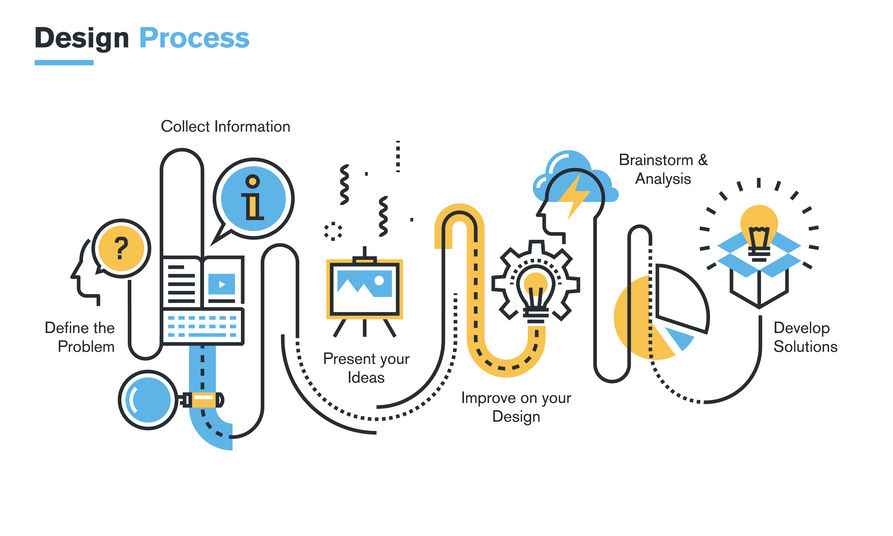 Graphics Help In The Better Explanation Of Concepts
It's one thing to inform your readers about your beliefs; it's another to back them up with evidence. Graphics can assist in bringing ideas to life and demonstrating benefits. To put it another way, if you don't show how whatever you're selling will address your viewer's problem, your reader will be less likely to hand over his or her credit card. Clicks on pay-per-click ads, email form submissions, and use creative visuals to increase sales.
You need new infographics or banners to share on social media for your website. NetMaticO graphic design company is known for generating high-quality graphics for every project that attracts traffic and decorates your website during rush hour.
Incredibly talented visual fashioners ensure that your website consumers will never forget your item at NetMaticO as the top Graphics Design company. Our strategies assist traffic in bringing about deals and developments. We are quick to introduce innovative ideas to the realm of graphic design. Entrusting us with your visual computerization requirements ensures success. Our top best explicit design services will increase your user base, provide adjustments, and improve your image personality. We've got you covered whether you're looking for a thorough makeover of your picture character or just a minor adjustment!